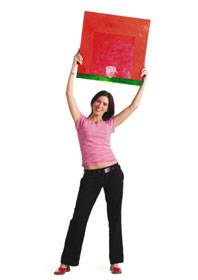 The major you declare while filling out applications can affect your admission process. Whether there are more requirements or just a higher standard for admission, you have to make sure that your major choice is right for you! (Even if that means you're undecided!)
Some majors require much more preparation, and colleges need to see how dedicated you, the applicant, are to pursuing a future in one of those fields. One example is nursing or another medical field; many applicants have to fulfill different lab science requirements while in high school, such as anatomy, biology, and physics. Not only would a nursing student need to take those courses, but excel in them as well. Nursing programs are designed to challenge you and bring out the best students to place in the medical field, so stellar grades in those kinds of classes will increase your likelihood of making it into these types of programs.
Film, theater, photography, dance, and music performance applicants need to pay special attention to admission requirements. Generally, portfolios of work, performance videos, or an actual audition will be a part of your admission criteria. When choosing a more creative major, it is very important to hold onto all physical pieces of work, whether it be photographs, videos, or sound clips—they can all build a portfolio for you to hand over to admission offices to see why you are a great choice for that major in their institution.
General majors such as business administration, education, psychology, etc. are more lenient with their admission criteria, but that certainly doesn't mean you can get away with lower grades, less-competitive classes, and fewer extracurricular activities! If you're an applicant to the majors with specific requirements, you can always switch to other majors without any prerequisites while in college, but transferring into a nursing or a more creative major won't be as simple because the programs are more demanding and they will only accept students that have experience and are serious about their work.
No matter what major you choose to take on while in college, you have to make sure it is right for you. Demanding majors require dedicated students, therefore a harder admission process. Each school has different requirements, so the most important thing to do is ensure that you have all the required materials you need, and that you are ready to major in a demanding program for four years before you start submitting those applications.