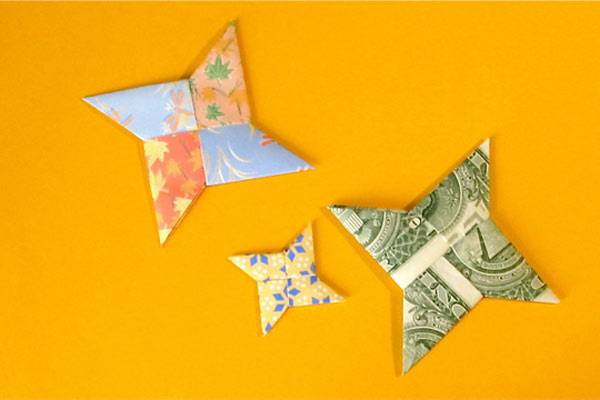 How do you lock down sufficient financial aid? You make it your job. You commit and work at it until you're the best FAFSA filer, financial aid office caller, scholarship applier there is. Here, one recent grad shares her journey to becoming a financial aid expert—nay, a financial aid ninja.
I was so over high school. I was going stir crazy in my small hometown. I was also finding it hard to enjoy my senior year the way most students were.
Why was that? I had a good group of friends, did a ton of extracurricular activities and honors/AP classes, and can proudly say I had an above-average GPA.
But seeing so many of my peers get into the school of their choice and decide, just like that, to send in that deposit . . . it was crushing to observe. The median income for the town I lived in is $104,737 for a family, and it became clear that many of my peers didn't blink an eye at this, because it was also their reality. But this figure was a far cry from my situation, and being accepted by my schools of choice was not the deciding factor—it was financial aid. That meant applying for aid and seeking it out persistently, learning everything about the process until I was an expert, devoting my time and patience to it until I was a force to be reckoned with. Like a ninja. Here are a few things I learned along the way. They may seem simple, but they're easy to overlook.
1. FAFSA. FAFSA. FAFSA.
I can't say it enough. Want to hear it again? FAFSA. This is the Free Application for Federal Student Aid. Completing this form provided us with our EFC, or Expected Family Contribution. You'll have to be armed with all sorts of documents: taxes, banking info, the whole shebang. Every year my mom would scramble to get her taxes done early so we'd get our FAFSA done in time. (But FYI, you can file with estimated numbers before taxes are filed.) Filling out the FAFSA is about as fun as having the flu while sitting through a final exam (been there). But it's essential. Your EFC lets your school know, "Hey, this is what we've calculated to be the maximum this student can afford to pay each year." And, in general, the schools listen.
2. Sister sister!
Are you sharing your college years with a sibling? Many schools take this into consideration, as does the FAFSA. Your EFC should reflect the fact that whoever is putting a roof over your head, cosigning your loans, etc., has to do this for more than one person. In my case, I have a twin sister, and so we were both going to college at the exact same time. Double whammy.
4. Living situation
If you are not living with your parent and/or have parents who are separated, some schools may require additional forms to verify your situation. They want to have a better understanding of where you are coming from.
5. Binders full of scholarships!
I have to admit that I was lucky to have a guidance office at my high school that was full of resources. There were binders and folders and filing cabinets full of organizations that have their own scholarships to apply to. I went back every week to check out any new applications or deadlines. Nowadays, you can also find these resources online or maybe at your library!
6. Who are you?
That's an excellent question! In my case, I am the daughter of a teacher. My heritage is Irish, Italian, and Iranian. I come from New Hampshire. I am active in the arts. And more. There are oodles of scholarships out there, many for specific groups of people. Maybe you have a family member who serves/served in the military. Maybe you are fluent in another language. Maybe your parent is part of a union. Your family members' workplaces may have special scholarship funds for employees. Whatever you do, search for specific scholarships, grants, and contests tailored to your profile. You'll be surprised. I kid you not—I won an essay contest scholarship by writing about physics, teleportation, and Star Trek. It paid for my textbooks.
7. Be (sort of) annoying
More than half of the schools I applied to lost a portion of my financial aid documentation. This is why it's so important that you—for the love of all that is good in this world—make sure every form on your financial aid application list is accounted for. You should also make copies of the forms you send in for your reference.
Between my mom and myself, we would track down every document the schools were missing. Think about it: those financial aid officers receive many, many documents. They may not even realize that a document essential to your financial standing is missing, which can dramatically alter your financial aid package. If you need to send a new form over, make note of what happened to whoever is in charge, and follow up with a phone call to be sure they received it. I called my school so often that by the time I went to visit it a few months before attending, a girl who worked in the financial aid office recognized my voice on the street. Oops.
8. But still be polite!
When following up, or accepting a scholarship, don't be ungrateful. Always be approachable to those working in the hectic financial aid office, and send a thank you note to any organization that has helped you with this task!
9. Appeal
If you receive a financial aid package that seems a little off from your EFC or other documents, you have the right to appeal their offer. It didn't work for the school I challenged, but the option is there, and I know people who've gotten somewhere with it. Usually it has opened the option for more government loans, but that is better than private loans! Just remember to be, as always, polite and respectful. Whining and/or begging for more money will get you nowhere fast.
10. And repeat
You're going to have to do this every year. And it's a pain in the butt, especially if you have to do a bulk of the work yourself. (Not everyone has a parent who has the time to do all of the brunt work, and you are going to have to be on the ball.) But at least the second, third, and fourth times around, you will know what's up. And if the difference between graduating with more student debt and not is putting in the time and effort with some paperwork on the front end, that time you spend filing the FAFSA is actually worth a ton of money. Just think to yourself, "This hour of my time is going to save me $XXX dollars!"
By the time I was waiting for my last school to get back to me senior year about financial aid, I was feeling pretty dejected, left high and dry. But when I finally received the last award letter, I wanted to cry (maybe I did); I was going to college! Even better, the following year, my college awarded me with a private merit scholarship as well—be sure to express your interest to the financial aid office about these. You usually can't apply to them, as they have to be chosen by the donor, but make sure they are aware of your interest.
By the time I graduated I had built a nice rapport with those in the financial aid office, as well as the alumni and donor relations office. I hope they know how much their communication and support meant to me. Because going to college isn't just about getting in to the school; it's also about being able to support yourself financially. It means a world of difference.