When we go to college, our primary focus should be our academics—right? Students are expected to work hard for their classes and learn as much as they can for the road ahead. But what may be equally as impressive on a résumé as a perfect GPA is the involvement-level a student has with campus life and student organizations. Often, students learn just as much from their outside experiences as they do from books and notes. So with that, I give a salute to those who put the extra in extracurricular!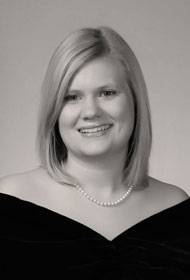 South Carolina native Kayla Knight graduated in May 2011 with a degree in elementary education at Newberry College. With a 3.96 GPA, Knight didn't just rock the classrooms at Newberry: she spent over 100 hours at the Newberry County School District public schools. Associate Professor and Education Department Chair Dr. Cindy Johnson-Taylor pushed her to try middle level teaching, and she fell in love.
"After the experiences that came along with the middle level classes, I realized that I fit in much better with that setting," Knight said. "I could not be happier than I am when I am in a middle school classroom."
She was a shining star back at Newberry, too. Knight was on the Dean's list for all eight semesters and took on campus leadership roles as the Kappa Delta sorority president, the Omicron Delta Kappa Honor Society president, a Blue Key Honors Fraternity member, a Kappa Delta Pi Education Honors Society member, a Future Educators of America (FEA) member, a student member of Conduct Review Board, and as a student intern on campus. And if that list isn't long enough, Knight was also selected for the Who's Who Among Students in American Universities & Colleges recognition.
"As a student at Newberry College, I learned to never stop growing," she added. "Newberry instilled in me a sense of yearning to better myself as a player in the field of education… For that reason, I feel prepared and confident that I am ready to teach tomorrow's future."
Knight is certified in elementary and middle level education, and will be teaching at Muller Road Middle School in Richland School District Two. This fall, she began working on her master's degree in divergent learning at Columbia College with the help of a Graduate Scholarship through the Kappa Delta Sorority. As for her campus involvement as a graduate student, the sky is the limit!
Kayla, we salute you!
Photo Credit: Provided by Kayla Knight (senior picture)