The key to a good college interview is to sell yourself without seeming too pushy. Keep the balance between friendly and businesslike, and remember, you want your interviewer to like you!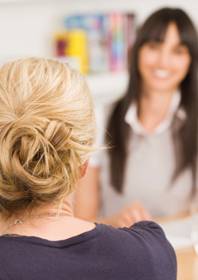 Interviews give you an opportunity to build on your paper application by highlighting your strengths. Be prepared to discuss the following:
A time when you overcame adversity
Your proudest moment
People you admire
New experiences you would like to have
Why you are passionate about certain subjects and activities
What you value
How others see you and how you assist them
Your answers to these questions will help the admission committee see you as a person rather than a compilation of numbers and test scores.
Before the interview, be sure to prepare! Make a list of things you might want to talk about, including any questions you have about the college or university. A question such as "How can I contribute to your college?" can be a powerful statement for admission counselors to use in advocating on your behalf. It's also a good idea to offer some positive comments about the school. Finally, don't forget to follow up on your interview with a thank you note.