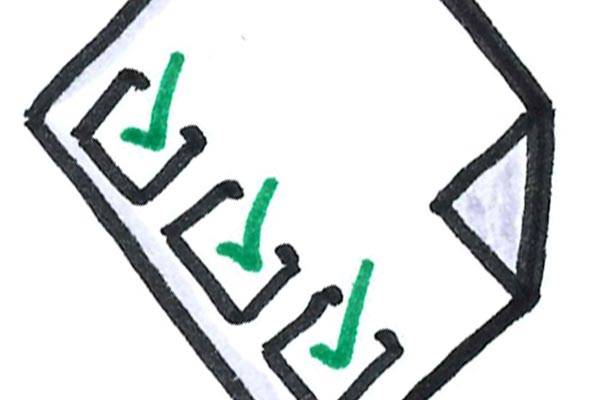 Since I was a freshman in high school, everyone from teachers to upperclassmen to my parents' friends have told me that junior year of high school is the hardest. And although this is certainly not encouraging, for me, it was true: junior year was my first year of AP courses, extra-late nights, and, of course, thinking about college.
Here's my recommended junior year getting-ready-for-college checklist:
Standardized tests. You probably won't need to take the SAT or ACT until your second semester. By that point you'll want to have taken at least a semester of Algebra II. First semester, figure out which test you're taking and prepare for it.
Classes. AP and/or dual credit courses will both look good for colleges and prepare you for life after high school. No matter what you take, make sure you're on track for the diploma you're aiming for—if you need a certain GPA to graduate with honors, find out and earn it.
Majors. You don't need to know what you want to do with the rest of your life when you're 16, I promise. If you do know, you can use your choice as a sounding board for colleges, and a specific interest can narrow your search. If you don't know, you can take some time to think about your favorite subjects and interests, then eventually seek out colleges that give you lots of options and freedom.
Colleges. This is the time to figure out the basics of what you want in a college—public, private, religious, big, small, co-ed, close to home, study-abroad, extracurriculars, sports, etc. Listen to college reps when they come to your school, and schedule campus visits and tours. Speaking of . . .
Visits. Go on lots of them, as many as you can. (And ask these 20 questions!) Visiting campuses—even if you know you don't want to go to that particular school—is incredibly helpful in making an informed college decision, and most high schools will allow you a certain number of visit days. The Common App will come out by August 1before your senior year, so plan on knowing where you want to apply by then.
Teacher recommendations. Think about who you want to write your letter of recommendation. Your colleges will probably want the person to be a teacher in one of your core classes (not art or choir) and should have some personal connection to you. Ask that person as soon as possible, and if you go to a small high school, keep in mind that the best teachers will probably be swamped with requests by the end of the year. Get yours in early.
Keep a résumé. Make a list of all your extracurricular activities, awards, and jobs throughout high school. You don't have to do anything with it yet, but you want to make sure you remember the past three years—you'll need it when it comes time to fill out those college applications for real.