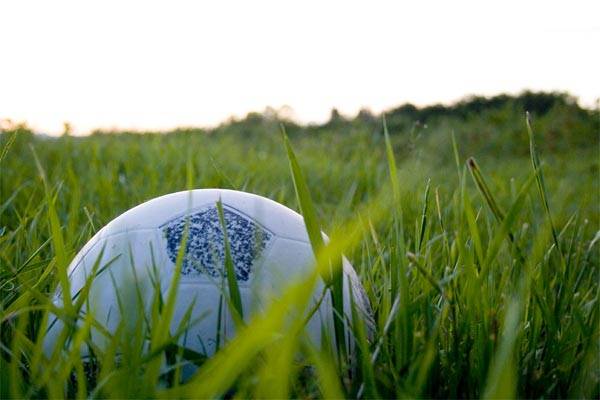 Remember in third grade when there was that one person who had played every sport, joined every club, and also become the darling of every parent and teacher? As a child, you can receive recognition not for being the best or being the most focused individual but for trying lots of things. This may seem unfair to many people when they are young, but, after all, childhood is a time of experimentation; searching, discovering, and experiencing are all important things because they show people where their interests lie.
Now, consider an adult going to interview for a job. They're expected to show passion and aptitude for a pretty specific topic—their chosen career. This is one of the dividing lines between childhood and adulthood: parents push their children to try more things while adults are pushed to focus on their existing interests.
Then, there's college. It's a mix between childhood and adulthood. At first, students try to figure out what they'll major in, taking classes and joining clubs to help narrow their interests. After they've chosen a major and as college goes on, their classes become much more focused in the field they hope to work in. That's why colleges want students who are familiar with the process of experimenting with various extracurriculars and then finding one or two to focus on. And at the end of the day, the extracurriculars on your college applications should display two things: hard work and dedication.
At a college admission lecture from MIT, I was told that the ultimate extracurricular is to be an Eagle Scout. This rarely achieved distinction really bolsters an application. It not only shows one of the highest levels of hard work and dedication that colleges can recognize, but it also is tied in with community service, which is good on its own. While it is probably too late to work on becoming an Eagle Scout for anyone reading this, there are other activities that can make your college application standout.
Any long-term activity can show dedication, but it's important to also do meaningful work. Playing on the varsity football team is great, but being the non-varsity student who plays on a recreational team, participates in football camps, and helps coach younger players is better, because it shows you're that much more invested. Playing an instrument is another common extracurricular activity, and to admission officers, it's no better or worse than sports, but since it involves a lot of individual work. For musicians, playing in ensembles, performing, and accompanying are all things that help to show depth of interest.
Sports and music are just two extracurriculars where a person can show their dedication on the college application. But there's nothing wrong with committing to another extracurricular if that's what you love and you're good at it. (In fact, that's where a lot big scholarships can come in.) Being highly involved in one activity shows dedication and hard work, regardless of what the activity is. It is important to note the amount of time you spend doing any activity per week to give a clear picture of how hard you work.
Another way to show dedication through extracurriculars is through holding leadership roles in organizations. It demonstrates that you are willing to do more than what is required. Take advantage of these leadership positions—they not only help in the college application process, but they provide opportunities to learn problem solving, life skills, and how to interact with the people who don't always agree with you.
But what if you don't have that one activity that's your thing? That's okay too! As much as admission officers want to see that kind of dedication, they understand that college applicants are still young and may not have found the thing they love yet. Just keep working hard and get (and stay) involved. Most importantly, don't sell yourself short. Whatever you do—whether it's a part-time job, marching band, or volunteering at an animal shelter—make sure you provide a clear picture of all the hard work you have done on your college applications. That way, admission counselors will be sure to picture you working hard on their campus too.