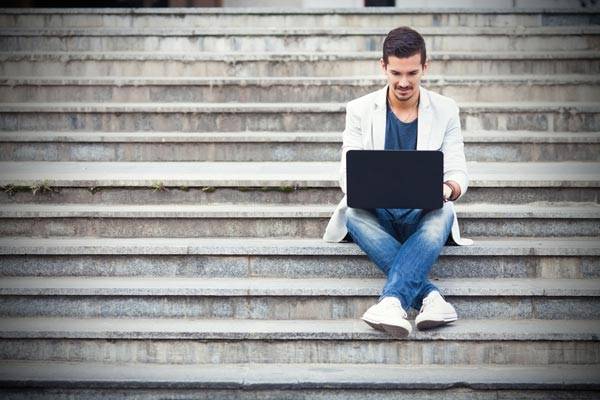 The 2016–2017 Common Application officially launched on August 1, and, luckily, little has changed since last year. The gender identity question is now more inclusive and the criminal history question has been tweaked, but students concerned about a new crop of essay prompts can breathe easier, because they haven't changed. So keep reading for a peek at the Common App prompts and tips for choosing the right one for you.
With nearly 700 colleges and universities now accepting the Common Application—including Harvard, Princeton, and Yale—the question is no longer if you should use the Common Application, but how should you use it. The online process for the Common Application can be tricky, but it's a whole lot better than applying to each school individually (which is terribly time-consuming and can lead to errors).
A big portion of the Common App is, of course, the essay.
Related: Welcome to the Common App
Choosing the right essay prompt for you
The Common Application essay prompts are available here. Obviously, if you are moved by one prompt over the other and feel you have a really great idea, then any one of them will work. However, after sifting through thousands of essays, I've learned that some prompts have a few special considerations—and potential pitfalls—to keep in mind...
Prompt 1: Some students have a background, identity, interest, or talent that is so meaningful they believe their application would be incomplete without it. If this sounds like you, then please share your story.
I love this question because it allows you to take the theme of your special talent and weave in a larger connection to the world. This almost always makes a great essay. Remember though, this piece also has to tie into your academic and professional goals. If you want to discuss your prowess as a soccer player, make sure you talk about how it taught you leadership, teamwork, and responsibility...not just how great it felt when you scored that winning goal.
Related: Admission Essay Ideas That Just Don't Work
Prompt 2: The lessons we take from failure can be fundamental to later success. Recount an incident or time when you experienced failure. How did it affect you, and what did you learn from the experience?
Learning from failure can show thoughtfulness, strength, and maturity. But I've also seen this prompt become an exercise in making excuses and needless confessions. It's important to think carefully about the example you share. First, admission adjudicators dislike reading excuses as to why your grades might have been low one semester or why you may have tanked the PSAT (even if your story is legitimate: family trouble, illness, a friend in need, etc.). Second, revealing something like the time you were once suspended for skipping school (or worse) can easily backfire and paint you in an unfavorable light. If you choose this prompt, be sure to focus on what you learned and how you're better because of your "failure."
Prompt 3: Reflect on a time when you challenged a belief or idea. What prompted you to act? Would you make the same decision again?
Like all Common App essay prompts, this topic has the potential to reveal a lot about your values, beliefs, and character. But, again, I recommend treading lightly with this prompt, because it's easy to venture into unintentionally off-putting territory. For example, if you write about something politically charged, it might have a negative effect—you just never know. If you choose this prompt and write about an idea or belief you challenged that you would repeat, discuss why you are even more certain of your actions today, showing confidence in your trajectory. If it's a decision you would not repeat, share what you've learned and how you've grown.
Prompt 4: Describe a problem you've solved or a problem you'd like to solve. It can be an intellectual challenge, a research query, an ethical dilemma—anything that is of personal importance, no matter the scale. Explain its significance to you and what steps you took or could be taken to identify a solution.
This is another great prompt. If you have worked on a notable project (in or outside of school), this allows you to brag about it. Again, make sure to tie the story into your professional and academic goals.
Prompt 5: Discuss an accomplishment or event, formal or informal, that marked your transition from childhood to adulthood within your culture, community, or family.
I'm cautiously excited about this one as I think the "right" story can be very compelling here and it's open to some creativity. Coming-of-age tales are always intriguing, from Catcher in the Rye to the Harry Potter series, but again, connect your story to your future. Something to be careful with here is getting too dark or maudlin. Stories about extreme events (i.e., death, illness, abuse) can make an adjudicator uncomfortable—and they almost invariably veer sharply from the theme of your qualifications for college.
Do I really need a personal statement too?
It's true that many schools no longer ask for a personal piece. By last count, a full 20% of the participating Common App universities no longer require the additional personal statement. That being said, it's usually a good idea to provide a personal statement anyway. Why send something that won't necessarily be read? Well, what if it comes down to a decision between you and another candidate, and they are trying to balance your merits? The one who has more information (and a nice personal essay) will definitely win out. It shows you are willing to go the extra mile. Just do it.
Other Common Application mistakes
Starting too late: Check out the deadlines and make sure you have plenty of time to complete your application, including the essay.
Proofreading problems: Don't rely on spellcheck. Read all your answers aloud to make sure everything is okay.
Who needs to preview? You do. The preview function is a great one because it lets you see how your online application really looks. Use this for your benefit. Also, it gives you one more chance to look it all over before submission.
These are just a few pieces of advice to consider when facing the Common Application. For more, check the FAQ page of the Common Application site. It's a good idea to poke around this page before embarking on the application because it has a number of excellent answers to common questions.
The Common Application can be daunting, but the payoff is worth it—and it definitely means fewer hand cramps over the coming months.
How are you doing with your Common App essay? Let us know in the comments or elsewhere.