Applying to college can be a stressful process. Between applications, résumés, essays, and interviews, you have to figure out how to frame yourself in the best possible light. However, some people get lost in their college application process; instead of trying to highlight their accomplishments and personality, they paint themselves as a different person. Sometimes students even join clubs or activities that don't match their interests in hopes of attracting certain colleges. They feel that there's a certain "type" of student they need to be in order to be accepted into the college they want to go to. So those students work against who they really are to fit that mold and become what they think that college wants. But in reality, what college admission officers really want is for prospective students to present their true selves honestly and confidently.
Related: 4 Ways to Market Yourself to a University
Colleges want to get a sense of your personality. That's why they require things like application essays or interviews—if college admission was just about the numbers, you'd only need to send in your transcript! The more you present yourself as a unique individual, the more you'll stand out. So when writing essays or doing interviews, make sure you clearly show your own voice. Don't throw in SAT words you never use in real life and say things you never say. You just have to be yourself! Show passion in what you're truly passionate about. Talk about your likes and dislikes, your talents and strengths. Everything that makes up the incredible person that is you. You need to trust that the real you and everything you worked for is enough.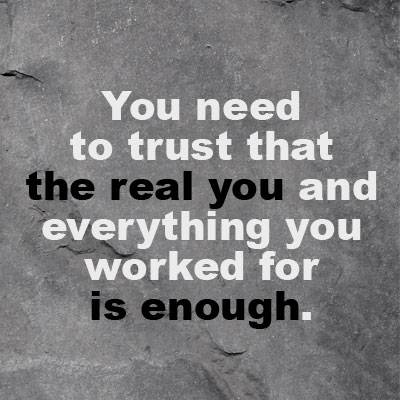 So remember, don't lose yourself in the college admission process. Think of it like dating: you wouldn't want to pretend to be someone you're not in hopes of attracting someone. You want them to like you for you—otherwise, you'd be miserable keeping up a fake persona to keep them around. And in the end it would just hurt you both, because you're not actually a good fit for each other. It's the same with colleges. Being your self, your best self, is the best thing you can do. Being confident and genuine are what's really attractive. And just like in the dating game, if a college rejects you after you showed your best self, chances are it wasn't the college for you. There will always be some college out there who would love to admit someone like you, and you guys will be a perfect match.