You know, that year that your parents and guidance counselors have been trying to prep you for since freshman year? Dun dun dunnnn—junior year has finally come. The doors have officially opened on the recruitment process and you definitely have a few things to take care of this year. As always, academics first:
The ACT and SAT
Register for the ACT or SAT Reasoning exam as soon as possible. You want to give yourself enough time to retake the test at least one more time before applying to schools to see if your scores can improve. According to the 2012-13 Guide for the College-Bound Student-Athlete, when you register for either test, "use the NCAA Eligibility Center code '9999' as a score recipient; doing this sends your official score directly to the NCAA Eligibility Center."
Most schools will accept both exams when it comes to admission, but in some cases, prefer one over the other. Search for your schools on CollegeXpress and click the admission link on the left hand side of their profile. All the standardized test info can be found under "SAT/ACT Requirements." Check out Boston College's profile as an example.
Keep up with schoolwork
Schools and coaches will start looking at your grades with a fine-tooth comb this year. If you are an athlete good enough to be recruited, the one thing that will make you more appealing over another athlete is if you're a solid student as well.
Once your junior year is complete, the NCAA says to work with your guidance counselor and have them send an official transcript to the Eligibility Center (if you haven't signed up there yet, check out my last blog about this very important part of the recruitment process). Additionally, as your junior year comes to a close, you should only have one year left of high school classes before you are eligible for college. You can use this NCAA Division I and II worksheet to help you work out your schedule. Another great resource is the NCAA High School Portal which will allow you to search for your high school's list of NCAA courses.
Tip: Do not let your guidance counselor fax or e-mail your transcript. The NCAA will not accept it in either of those formats!
Division I recruiting rules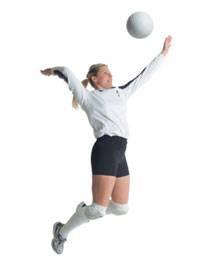 If you are interested in DI schools, things definitely start to pick up this year for you. September 1 marks the day for all sports (except for men's basketball and ice hockey) where athletes may begin to receive recruiting materials. These may include snail mail, e-mails, questionnaires, camp/clinic information, etc., so start checking that mailbox!
The following is a snapshot of regulations from the Guide that illustrates the rules for this year for Division I schools:
When can coaches call you?
Women's basketball: once per month in April and May; once between June 1 and June 20 after junior year; once between June 21 and June 30 after junior year; and three times in July after junior year (maximum of one call per week).
Football: once from April 15 to May 31 of your junior year.
Men's ice hockey: once per month beginning June 15 before junior year and through July 31 after junior year.
Women's ice hockey: once per week beginning July 7 after junior year.
All other sports: once per week starting after junior year.
Can you meet up with a coach?
Men's basketball: allowed beginning opening day of classes. Contacts other than April period may only occur at your high school; contacts in April may occur at your high school or home.
Football and women's basketball: not allowed.
Women's gymnastics: allowed beginning July 15 after junior year.
Women's ice hockey: allowed beginning July 7 after junior year.
All other sports: allowed beginning July 1 after junior year.
As far as visits to the school are concerned, only prospective men's basketball athletes can officially visit a school after January 1 of their junior year; all other sports are not allowed, however, any athlete may still visit a school unofficially.
Division II recruiting rules
Per usual, DII schools have much more lenient (not to mention, clear-cut!) rules:
Recruiting materials: coaches can send printed materials to you starting June 15 before junior year.
Telephone calls: you can call coaches and they can call you with no limit on the number of times they can call beginning June 15 before junior year.
Off-campus contact: begins June 15 before junior year; no limit on number of times you can meet outside of campus.
Unofficial visits: you can visit schools as many times as you'd like.
Official visits: not permitted until senior year.
The countdown is on!
Junior year is so pivotal to your recruitment success. Nail down those schools that you really want to go to and if you haven't caught a coach's attention yet, find a way to do so before it's too late.