Each matchup is a true clash of the titans. We didn't even go to any of these schools, and we can feel their histories and rivalries coursing through our hearts! And these mascots really do inspire some loving feels from their fans, which you'll see in the pics below. But only two can go on to the championship game . . . and you might be surprised by who made it.
Related: First Round Results: The Sweet 16
Related: Second Round Results: The Elite 8
Related: Third Round Results: The Final 4
Related: Fifth Round Results: The Winner!
The bracket (click to enlarge)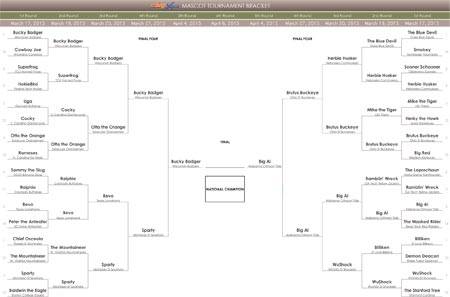 The matchups
Bucky Badger vs. Sparty
University of Wisconsin vs. Michigan State University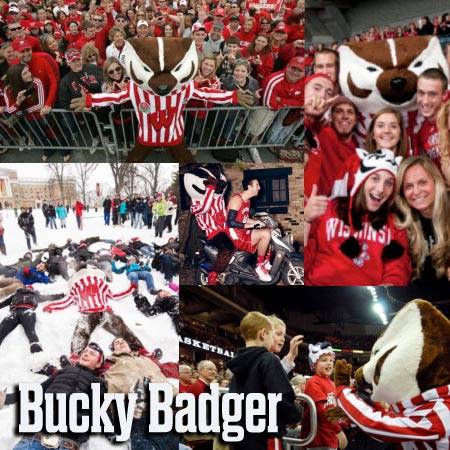 Fun fact: the University of Wisconsin kept a real badger for a few years as their mascot, but the little bugger was too fierce to handle. Much like his wild brethren, Bucky Badger don't give a—ooh, shut your mouth! And his hundreds of thousands of fans love him for it. His feisty field antics, his grace with a ribbon wand, and more make him a mascot for the ages.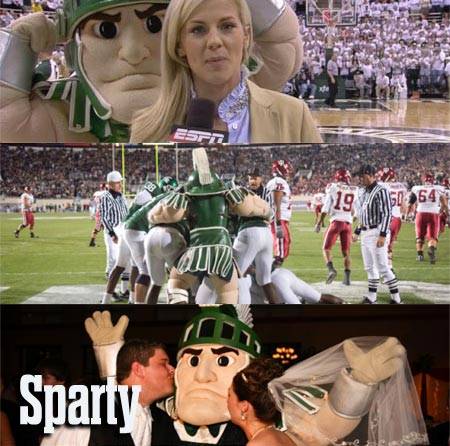 With those bulging biceps and piercing gaze, Sparty is the strong and stoic type, though that doesn't stop him from tearing it up on the field and being a favorite among the kiddies. Like Bucky, he too can break it down to T-Swift in addition to making an overwhelming 600–700 appearances each year (between an unknown number of students—he's shrouded in mystery!), on campus and off.
At the end of the day, there can only be one winner, and this time, that spirited little badger takes it, besting Sparty with his fan devotion and field presence. (Our condolences to anyone looking for a classic Michigan-Ohio fight!)
Winner: Bucky Badger (University of Wisconsin Badgers)
Big Al vs. Brutus Buckeye
University of Alabama vs. Ohio State University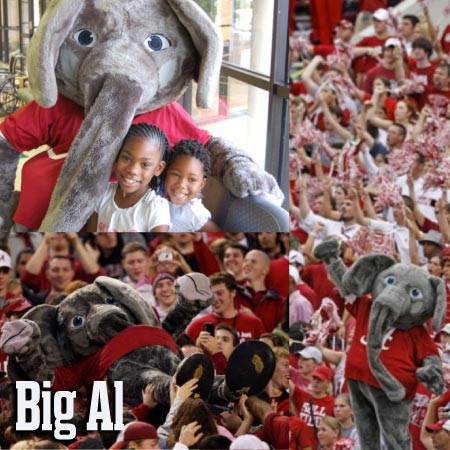 People love Big Al. And what's not to love? He's got that Southern charm, he's good with kids, he's musically inclined, he volunteers in his community, he does magic tricks and clever skits, and he's super duper cuddly, especially to the many little kids who clamor for his hugs!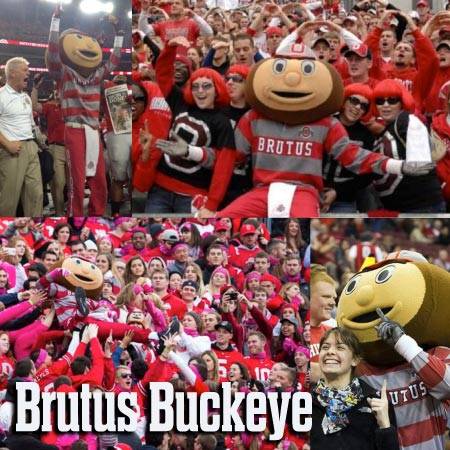 Then there's Brutus, whose legions of fans can attest to his being the archetypal mascot—often emulated, never duplicated. Brutus is clearly one of the most marketable mascots too, with companies like Home Depot and Disney featuring him in ads, and he's a Mascot Hall-of-Famer for several years now.
And with his cuddly charm, creative field display, and community involvement, Big Al has done what many thought impossible: topple Brutus Buckeye.
Winner: Big Al (University of Alabama Crimson Tide)