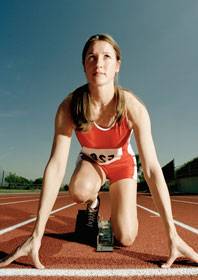 We all want to be better, faster, and stronger than our greatest competitor. What better to get ahead of the curve than to get in on the drug market to bring your B game up to an A+ game?
Ah yes, the cutthroat high school and college years. It's the time when athletes, students, and student-athletes alike are faced with making certain decisions that will either positively or negatively affect their lives going forward.
While the percentage of student athletes who chose the better road is exponentially higher than those who don't, there is still a handful who fall through the cracks and think that using illegal substances will get them further than their counterparts. Unfortunately for them, these are the promising athletes whose athletic careers end up being shorter than anyone else's.
Doping at the collegiate level
One of the most recent developments in the doping world just came out about Tyrann Mathieu who was "dismissed" from the Louisiana State University's football team for failing a drug test, testing positive for marijuana.
At only 20 years old, Mathieu was living the dream as a Heisman finalist with LSU football, scholarship and all. Now, he is no longer on the team, no longer has a scholarship, and is in rehab for substance abuse.
With the loss of his scholarship, he cannot stay at LSU and will have to find a new home to continue his education and/or continue playing football at the collegiate level for at least this year. He is the prime example of a prominent athlete—one that was/is being looked at for the 2013 NFL football draft—falling from grace because of illegal drug use.
Doping at the Olympic level
With the London Olympics finishing up last week, the topic of substance use/doping has become a huge follow-up issue to what a lot of officials would say were some of the "cleanest Games" in recent history.
Picture this: You work your butt off for years at your sport and your dreams actually come true and you are headed to the Olympics. You beat out everyone and you win the gold medal. The Olympics end and someone comes knocking on your door a few days later and says you failed a drug test and that you will be stripped of your medal. Not only that, but your name will be plastered everywhere so the world will know the kind of athlete you are and how you have disgraced yourself and your sport. If only this was a "picture this" moment and not a real story about Belarusan shot putter Nadzeya Ostapchuk, who tested positive for the steroid metenolone.
NCAA rules
No matter what team or division you'll be playing for, you will be tested for all sorts of substances and there is not much leniency. According to NCAA.org, "Approximately 11,000 Divisions I and II student-athletes in all sports will be randomly tested each year for steroids, diuretics and masking agents, peptide hormones and ephedrine."
If you test positive for a banned drug, the NCAA regulations state that you will be "ineligible to participate in regular-season and postseason competition for one calendar year (i.e., 365 days) after your positive drug test, and you will be charged with the loss of a minimum of one season of competition in all sports."
Is it worth it?
At the end of the day, are drugs and alcohol worth becoming the athlete you want to be? Are they worth throwing away that gold medal, your college education, or even professional endorsements down the road? The answer will always be no, they aren't.
And just in case you want to pull the lame "I had no idea I couldn't take that" card, here is a list of all the banned substances that the NCAA will test you on. And just in case you think you won't get caught, here is an 11-page list courtesy of the International Association of Athletics Federation of all athletes currently suspended from playing any sport due to substance use—some banned for life.
If you are using drugs and/or alcohol, as an athlete or not, I hope that you will soon realize that none of that stuff will get you where you want to go and that getting help should be your top priority. At the end of the day, drugs and alcohol have taken way more from athletes than I'm sure they could have ever imagined. They are not the "cool" thing to do; everyone is not doing them; and let's face it, we are all better off without them.
If you want to be the best, be the best. Don't supplement for your shortcomings because you're insecure of certain areas you need to work on. Be the best because you are the best.