Last Updated: May 7, 2019
College campus visits. Sometimes they're good. Sometimes they're bad. And sometimes they're kinda…¯\_(ツ)_/¯. These students have experienced all three.
Oh, college visits. We've all been there. You roll up to this impossibly big campus, you're so excited/nervous you think you're gonna puke, and you're constantly wondering if this is your college. After all, that's what the visit is about, right? Figuring out if a school is where you should spend the next four years and a bazillion dollars…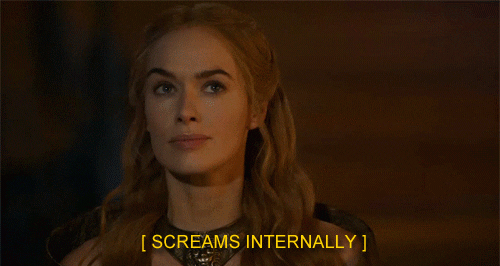 But sometimes, you just know. Whether it's clearly the college of your dreams—or you want to run away screaming—something happened on that campus visit that left a lasting impression. Even if that impression is that the school is just kinda meh. (And who wants to go to a meh college?)
Here are the good, the bad, and the...whatever...experiences my friends and I have encountered in our college visit endeavors.
The good…
"While we were walking around the science building during my tour of Birmingham-Southern College, one of the professors walked out of his office saying he was in need of a break, and wanted to talk to us prospective students. He then proceeded to ask each one of us what we were interested in and tell us interesting facts and stories about how the school could help us in those specific areas. I told him I was interested in journalism, and he told me not to let the fact that they don't have a specific journalism major deter me from attending BSC because at the Birmingham News a few years back, they came between hiring a communications major from Alabama, a communications major from Auburn, and an English major from Birmingham-Southern; they picked the BSC English major! It was awesome to have interactions with an actual professor and have my perspective on selecting a major and a school shifted. Thanks, Dr. Pontius!" — Anna
"I visited Rhodes College in Memphis, Tennessee. While there, a calculus professor came to speak to us about what a liberal arts education means to her. She explained that while in school in England, she specialized in calculus and physics from her sophomore year in high school through her PhD; she did not have the chance to really expand on her learning in other subject areas. In her own words, she said, 'If I were to ever get sacked [meaning fired] from Rhodes, I would only ever be able to work in the fields of calculus and physics because this is all I really know.' Her explanation really solidified my wish to pursue a liberal arts format of education because I want to have a variety of opportunities in my learning." — Ben
"I toured the University of Alabama, and it was awesome. When we got there, there were a variety of tables set up with information about various majors and organizations on campus; I signed up to hear about the Business and Communications majors. For the Communications info session, we were offered a tour of WBVUA, the on-campus television station, that is located in Bryant Denny Stadium. I feel like I got a good feel for what life at Alabama is like and all of the opportunities that would be available to me as a student there. Roll tide!" — Trey
"When I visited Mississippi State, I immediately fell in love from the moment we parked our cars. Every one of the student ambassadors, also known as Road Runners, were so sweet, energetic, and generously helpful in every way possible! My tour guide, Morgan, graduated from Hoover High School, which is where I am now; that made me feel really comfortable having someone who had some mutual friends of mine and completely understood what I am currently going through in my high school experience. Everyone welcomed us with open arms and answered all of our questions with grace and understanding. What really made the trip the best was the sweet treatment and care that I loved so much. In fact, I loved it so much that I visited again on a junior preview day; I even ran into Morgan, and she remembered me! That made me feel like I was already a part of the family. Mississippi State, ALL. THE. WAY." — Rilee
"During my visit at UNC Chapel Hill, I made sure to go on a tour of the journalism school. No registration was required, so I just showed up; I was the only one! I told the two ambassadors leading the tour that I was interested in print journalism, so they tailored the tour to highlight facts and places that aligned with my interest. Getting to see the school that pertains to the career path I plan on pursuing and being the only one on the tour was awesome." — Anna
The bad…
"I was invited to a special junior day at one university, but the weather was horrible and we were unfortunately unable to go on the walking tour of the school as planned. Instead, we did a virtual tour. I know the school can't control the weather, but I was disappointed because I had taken the day off from school and driven two hours to do something I could have done at home. It also felt really impersonal because I was stuck in an auditorium with around 200 people for my entire visit; I never got the chance to personally interact with anyone from the school like a professor, admission counselor, or student ambassador. I feel like my view of the school was skewed because of this bad experience that would have been bad anywhere, and I wasn't able to give it a fair chance." — Ben
"We had this big group information session, and then the school split us into smaller groups for the campus tour. My tour guide gave me a bad vibe, like the stereotypical frat boy, but I reserved my judgments until we began the tour. He was from a small town in Illinois, and two girls who were sisters in my group were from the same place as him. For the entire tour, he was talking and obviously flirting with the girls. Everyone in the group was so annoyed! I was too busy being nauseated by his blatant advances to learn anything valuable about the school. Needless to say, my first impression was unfortunately right." — Sydney
"I made a trip out to Texas to visit a big state university, and while there I made sure to schedule a tour of their prestigious communications school because I am interested in journalism. We started out in a theater-like room for an information session...that lasted the entire time. They talked about the school for an hour and a half. I was disappointed because I was inside of the building and didn't get a chance to see it. Information is good, but seeing where the magic happens makes everything better." — Anna
The meh...
"My dad and I had some time to kill in North Carolina, so we decided to drive around the campus of one of the state schools. We did not go on a formal guided tour, so the only information I could gather was from assumptions based on what I saw while driving around. I mean, there was nothing wrong with the school, but having someone legitimately show me around and tell me about the school would have been a much better visiting experience. I highly recommend actually touring schools instead of just physically visiting." — Anna
"When I visited Mississippi College, the entire day was just kind of a free for all. There was no set itinerary or organization of any kind; it sounds good in theory because then people are able to do things that fit their interests, but it was really difficult to get useful information about the school as a whole. I did tour the cadaver lab with all of the dead bodies, though. That was somewhat interesting." — Trey
Do you have any good, bad, or…umm…whatever college visit experiences you'd like to share? Tell us about them in the comments below!