Last Updated: May 8, 2019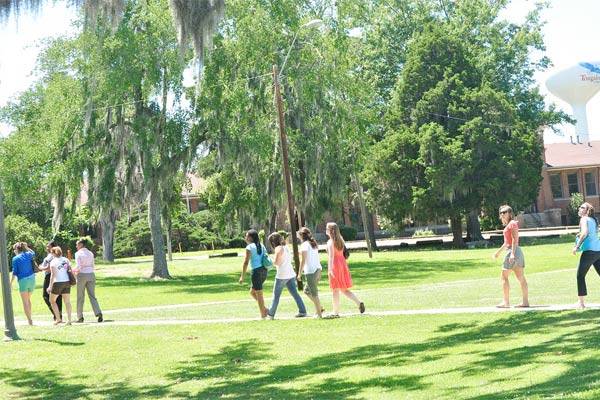 Ah, campus visits. They're an essential aspect of any good college search process. They may sound boring to those of you who have not yet been on one. However, if you do them the right way, campus visits can be one of the more fun things about your college search!
Here are some do's and don'ts as to how to have a great time exploring your future colleges.
Do go with your friends
Admit it. You love your parents but spending the whole day arguing with them about what each of you want in a college can be draining. Instead, get some friends together and go as a group instead! It doesn't even matter if you all want to attend the school or not, because everyone can learn a little something from any campus visit. Plus, it will make the vibe less intense and it will be a great memory for you all to look back on. Just make sure to not let your friends' comments influence your opinion of the school too much.
Don't visit too many schools in one day
Trust me, cramming a bunch of visits into one day isn't the time saver it appears to be. By campus tour #4, you will hate wherever you are. Space them out a bit, two a day max.
Do go when there is nice weather
Spring break of junior year of high school is a great time to visit campuses! Sit down with your friends and parents and make a calendar of what schools you will visit when.
Do visit when class is in session
The students on campus really add to a school's vibe. Go when they are there, and don't be afraid to ask them questions! People love talking about why they chose their school.
Don't be embarrassed when your parents ask questions
They will do it whether you like it or not! And remember that they have a lot at stake in your college choice too. (And take comfort in the fact that everyone else in your info sessions and tours is in the same situation.) Cut your parents some slack! Besides, they wouldn't be asking questions if they weren't genuinely interested.
Do explore
Whether it's before or after your scheduled info session or tour, it's really fun to take some time to explore the campus on your own! This way you know that no tour guide's opinions of the school will influence yours.
Don't skip the info sessions
Confession: when I toured the university I go to now, I went to the info session and then left. (In my defense, it was below freezing, insanely windy, and I had already visited two schools that day!) However, what I saw still made a big enough impression on me that I still fell in love with the school. Yes, they're the info session is a shiny, polished sales pitch, but you can learn a lot about your potential school and have one last chance to ask questions (in a nice, quiet room as opposed to while walking quickly through a busy quad!).