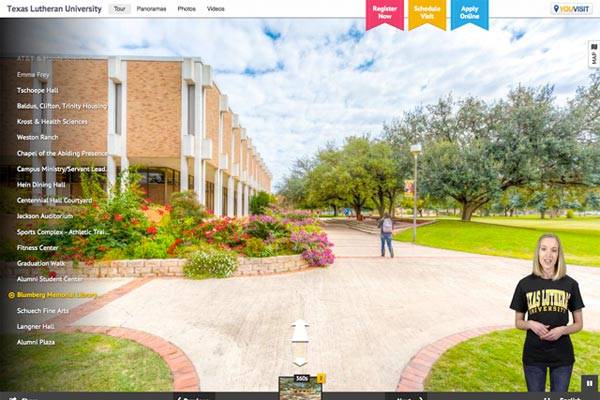 When making the life-changing decision of choosing what college or university to attend, prospective students and their families spend a great deal of time evaluating the campuses and considering characteristics like location, layout, and look and feel. Recognizing that physically visiting every potential college or university can be an expensive and a time-consuming endeavor, many students and families are doing the next best thing: visiting them online with virtual walking tours.
Virtual walking tours help families become better acquainted with schools, get answers to common questions, and make more informed decisions. The following are some things to keep in mind when using virtual walking tours for your college search:
Focus on what's important
Students will spend several years of their lives in college, so during the virtual walking tour, be sure that you evaluate the characteristics most important to you. If your top priority is to see and understand the dormitory system, take an in-depth tour of the various housing options at the campus.
Explore the "hidden gems"
In addition to visiting the residence and dining halls, keep an eye out for the "hidden gems"—the areas of the campus that you may not have the chance to explore when you physically visit the campus, such as a student-run coffee house. This is particularly relevant for large campuses such as Yale University and Mississippi State University.
Listen closely to the tour guide
Even virtual tours often feature real students who are currently enrolled in the school and are outgoing and eager to share the "inside scoop" about their campus. Listen closely to them as they escort you through the "must-see" locations on the campus and tell you about key hangout spots where you will spend a lot of your time.
Virtual walking tours are the next best thing to physically visiting the campus, enabling you to freely explore a much higher number of potential schools nationwide from the comfort of your home—while saving time and money. To learn more about YouVisit's virtual walking tours and its partner schools, visit www.YouVisit.com.