The competitiveness of college admission takes on a whole new dimension when auditions become part of the process. If musical theatre or acting is the path you're heading down, then you may want to scope out the performance groups and facilities when you visit campus. Once you've applied for admission, you can expect to visit campus once more, possibly twice, as part of the college audition process.
In an interview conducted via #CampusChat, a weekly chat on Twitter about all things college, Chelsea Cipolla, founder of My College Audition and author of Admit One: 10 Steps to Choosing Your Acting or Musical Theatre College Program, gave advice on what to expect during the college audition and how best to prepare. Below is the Q&A portion of the transcript: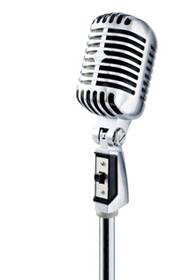 @collegevisit: What kind of programs will require auditions?
@ChelseaCipolla:
Almost all B.F.A. and most B.A. programs require auditions for Musical Theatre and Acting programs.
Audition Fact: At Emerson College last year, there were 750 auditions for B.F.A. Musical Theatre and 23 Freshman started in the fall.
@collegevisit: Does it matter where you study performing arts if you desire to become an actor or performer?
@ChelseaCipolla:
Depends what your career goals are! Want to be on Broadway? Make sure your school has a senior showcase in NYC.
Want to work in the TV/film world? Try a school close to L.A. or one that has a showcase in L.A.
@collegevisit: How much material will one applicant need to prepare?
@ChelseaCipolla:
Typically, be prepared with two contemporary comedic monologues and two contemporary dramatic plus one classical monologue.
Same for Musical Theatre--be prepared with four contrasting songs.
...better to be over prepared. Schools usually ask for two contrasting pieces--but I have heard schools asking for up to five!
@collegevisit: What factors should a student consider in selecting a performing arts program?
@ChelseaCipolla:
Location, location of Showcase, opportunities on/off campus for performing, Summer Stock Opportunities...
@collegevisit: How should a student choose a monologue or song? Also, how do you help a student choose?
@ChelseaCipolla:
Check out this tip from our MCA team for choosing a Monologue: http://t.co/LW6Ki4s
Be as prepared as possible. Ask current theater students about their program--gain as much insight before the audition.
Pick a favorite playwright--read all of their work! You are bound to find an obscure play by a playwright you connect with.
Avoid monologue books--if you find a piece you like in one, DONT DO IT. Read everything by that playwright!
@collegevisit: What are the no-nos in an audition?
@ChelseaCipolla:
Biggest no-no: NEVER APOLOGIZE. There is no saying sorry in Acting. Own your audition even if you feel it wasn't your best.
NoNo2: Getting too close to the auditor table. Make sure to have some distance between you and the people auditioning you.
NoNo: Being unprepared! Saying your audition material in front of the mirror the day before does not count as being prepared.
@collegevisit: Which matters more in terms of getting accepted--grades or your audition?
@ChelseaCipolla:
Treat them equally! Two separate entities. You can get accepted to the college but not the theater program and vice-versa.
In addition, Chelsea recommends students ask some questions of their own during the college visit:
What are your summer stock opportunities?
Do you encourage or discourage students to audition outside of the program?
Can I minor in something outside performing arts or in theater?
How active is your alumni network?
Who knows? The first step down the walk of fame could be on the road to college.