Last Updated: Mar 4, 2019
What do you want to be when you grow up?
Since the age of two, you've probably been asked this about a billion times. The questions about your future begin early in life and transform in your senior year to "What's your college major?"
As if the pressure during childhood to choose a career path that won the approval of whomever was asking wasn't tough enough, you may feel the same pressure when it comes to choosing a major.
What if you don't know "which major to choose?"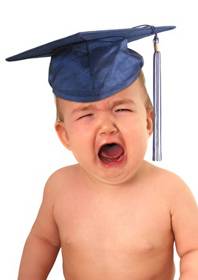 It's okay; you can always apply undecided, but it's important to explore the "undecided major" the same way you would English, engineering, animal science, or any other specific degree program by asking questions while on your college visit.
According to Christina McIntyre, a member of the National Academic Advising Association (NACADA) and founder of BecomeAlum, an online academic degree planning tool, "high school students should ask the right questions before applying and the campus visit is the perfect place to do so."
She recommends the following:
Top 6 Questions for the Undecided Major
Does applying undecided impact how my application is reviewed?
What guidance do students receive toward helping identify a major that would be a good fit?
How many students typically enter your school as undecided?
Is there a course students should take the first semester to help in the search for a major?
What majors are restricted and what are the restrictions?
Will applying undecided impact my ability to graduate in four years?
The answers you receive can impact your ultimate choice in a major as well as which college to attend.
If you're visiting several colleges, take notes from the Q&A on your college visit and compare them when you return home. Who knows? You might find the answer to that looming question while on a campus visit.
For more information about academic degree planning once you're enrolled in college, explore BecomeAlum.com.