It seemed that all through my schooling, I was told about the importance of learning certain skills that I would use all through my life. Recently, I realized just how useful it was to learn these skills, particularly prioritizing, time management, teamwork, and being proactive.
Prioritizing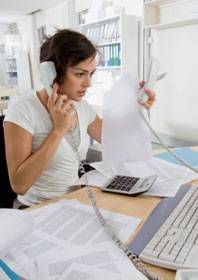 When you're working, it's rare that you will only be given one task at a time. Various people will give you projects to complete, and it's up to you to prioritize your tasks. You need to figure out what you need to do and when you need to do it. I recommend making a list in the order necessary to complete the tasks, and to check off each one after completion. It'll help you stay organized and feel accomplished.
Also, don't be afraid to inform your coworkers of your other projects and to ask them for a deadline if you need some more structure. Open communication is key in the workplace.
Time management
It's important to manage your time well in the office. It can be easy to get sucked into one task and not realize how much time has passed. Make a conscious effort to set aside a certain block of time that you think it will take to complete that task, and do your best to complete it within that time. Avoid distractions and be sure to focus, but allow yourself to take breaks, as it will help your mind get back on track and will make you more productive in the end.
Teamwork
Rarely do people complete tasks alone in the office environment. At one point or another during almost every project there is collaboration, whether it is from the onset, partway through the project, or at the end, in terms of feedback and revision. Learn to work well with others and to value their opinions. Bounce ideas off each other and go to them with questions.
Being proactive
In order for you to stand out as an employee, you want to be proactive. Just as being part of discussions in the classroom shows professors you are taking an active part in class, speaking up in the workplace will show your employer that you really value your job and are invested in it. If you have a good idea or suggestion, bring it up. It will make you stand out—in a good way. If you think you could benefit from a meeting with some coworkers, set it up. Don't sit back and wait for things to come to you . . . take on tasks yourself and show how enthusiastic you are.
Taking the time to really solidify these skills throughout your schooling will prepare you well for when the time comes to start your career.