Originally Posted: Oct 19, 2012
Last Updated: Nov 15, 2018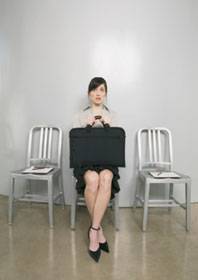 Picture this: you're a senior in college and you're at a family holiday party. You haven't even gotten to take a sip of your grandma's famous apple cider when you're asked, "So, where do you want to work after college?" It doesn't help that your cousin is planning to be a doctor and has known that for years. You? Not so much. But even if you don't have your career path mapped out, fear not.
Brainstorm
Make a list of everything you enjoy doing, and everything you do well in academically. It's even better if these two match up. Once you've compiled a list, you can see how it all fits together and the type of position that would work for you. And on the contrary, make a list of things you don't enjoy doing. This will at least help you narrow down your options when you acknowledge those careers you wouldn't want to do.
If sitting down and making a list doesn't come naturally to you, another good idea is to take a career test. I know that oftentimes, these tests get a bad rap for suggesting strange careers and I'm not denying that they do (I personally got something along the lines of "person who creates names for ice cream flavors"). At the very least, you'll be made aware of your personality and skills—things that may have only been in your subconscious.
Research
Do your research for common career paths of people in your major. This isn't something you should feel confined by or locked into, but it's a good jumping-off point. There may be career paths that you hadn't even thought of before.
Also, make sure you look at careers that are up-and-coming or that will be around for a while. For example, as a journalism major, you may want to consider something digital instead of print, since it is digital that is on the upswing.
Understand this is not the end-all, be-all
It used to be that the first job people got after college was where they stayed, at least for most of their careers. Nowadays, this isn't the case. Even if you end up in a position that you realize you don't like, you aren't trapped there. Don't put too much pressure on yourself to make the "perfect" decision, since you'll have plenty of opportunities to make a change in the future.