Yes, you can afford to college. We're going to help you get there. One step at a time.
First things first: if you haven't found colleges that fit you—really, truly fit you—yet, you're getting a little bit ahead of yourself with all this financial aid advice. Go here to learn how to search for your perfect college match. We'll wait.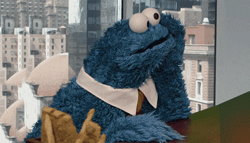 Okay, now that you're an expert in finding colleges, you're ready to figure out how financial aid fits into the equation.
Step 1: Get to know the financial aid application process
You (and your parents) have some forms to fill out and some numbers to crunch. And things can get a little complicated along the way. But knowing what to expect from the financial aid process makes it much easier.
Financial aid packages are unique to each applicant, which is why it's so important to talk to financial aid counselors at each school. Here are a few questions you should ask any school you're interested in: Does the school meet 100% of demonstrated financial need with gift assistance or do they supplement with need-based loans and/or work-study? If a school meets full demonstrated financial need, how do they do it? How does the school determine if a student has demonstrated financial need? Read more.
Other helpful info:
Step 2: File the FAFSA
Filing the FAFSA, aka the Free Application for Federal Student Aid, is arguably the single most important thing you can do to get money for college, because your federal and often school-specific financial aid absolutely depend on its results. Luckily, filing this all-important form isn't as hard as it seems—and it takes less than an hour.
More than 85% of undergraduate students receive some form of financial aid. To get your share of most of that aid, you must first file the FAFSA. It determines eligibility for all federal aid programs, from Pell Grants to student loans. It determines eligibility for most state and collegiate-based aid programs. And, it even indirectly determines eligibility for some merit-based aid, since many schools reserve their own (limited) scholarships for students who don't qualify for need-based funds. Read more.
Other helpful info:
Step 3: File any other required financial aid applications
So, the FAFSA is your big ticket to financial aid. But your path to getting money for college may not stop there. Some colleges might require you to fill out their own financial aid forms—which also come with their own financial aid deadlines, so make sure you know when they are! And if that wasn't enough, some colleges might also ask you to file the CSS/Financial Aid PROFILE, which is similar to the FAFSA but different in a lot of ways too. Per usual, best practices for filling out applications—like reading directions carefully, editing your work, and asking for a second set of eyes—apply.
The CSS/PROFILE is a standard form, similar to the FAFSA. However, it is not tied to federal aid and schools can supplement the form with hundreds of their own questions, often going more in-depth than the FAFSA. Read more.
Step 4: Find and apply for the right scholarships
Your scholarship search starts by doing a personal inventory, much like you did when you figured out what you wanted in a college. You should write down your future goals and everything that makes you unique—from hobbies to family history, athletic ability to artistic talent, and much, much more. Then it's just a matter of hunting down the scholarships that fit you, from the big-name national awards to the little local ones, and thoughtfully applying to all of them. Yes, all of them.
Just like your education, the scholarship search should be taken seriously. "Look at it like a part-time job that has the potential to pay a big salary," Wynne says. "What other job can you get as a student that might give you $1,000 for 10 hours of work?" The key is to make the most of it. By organizing your information, managing your time, and using your available sources, your scholarship search will turn from stressful to successful in no time. Read more.
Other helpful info:
Step 5: Get the lowdown on student loans
Listen, student loans are never anyone's first choice. But you and your family may find that a reasonable amount of loan debt is needed to cover your college costs. (Besides, loans might be an unavoidable part of your federal financial aid package anyway.) The important thing is to know what that "reasonable" amount really is and how loans can impact your finances now and (many) years into the future.
Consider your college. What are the average four-year graduation, default, and placement rates for recent grads? What does the school's career services office offer? In what companies and positions are recent grads working? Though your future will be what you make of it, these indicators can shed some light on how your college might impact your future ability to repay your loans. Read more.
Other helpful info:
Step 6: Look for other ways to pay and save for college
Paying for college often becomes a hodge-podge of different methods. Of course, federal grants and loans, private scholarships, and family savings might top the list, but there are many other ways of earning—and saving—money in college that can make all the difference in making tuition ends meet.
Imagine graduating from college with more experience, more confidence, and even more money in the bank than the majority of your peers. For many students involved with cooperative education, this is their reality. Read more.
Other helpful info:
Step 7: Know what not to do
Sure, everybody makes mistakes. But you want to avoid those snafus that, ya know, have the potential to delay or derail your future college plans. When it comes to getting financial aid and paying for college, you can't be too careful.
Every year, some grants and scholarships go unused. The reason: an absence of qualified applicants. Many prospective college students and their parents are quite surprised by the amount of help that is available, but unfortunately some never make this pleasant discovery. Read more.
Other helpful info: