Originally Posted: Apr 23, 2015
Last Updated: May 14, 2019
Welcome to the real world—and the realities of your student loan payment. If you're like most students, you probably have some student debt. It's the financial equivalent of a hangover following your four (or more) years of college partying. Though it's obviously best to avoid student loan debt if you can, if you do find yourself with student loans, you need to prepare yourself for dealing with them. Paying them off as quickly as possible. Even if they give you nausea and a headache. So pop some aspirin and let's do this.
1. Well, that principal loan balance is higher than I remembered, now isn't it.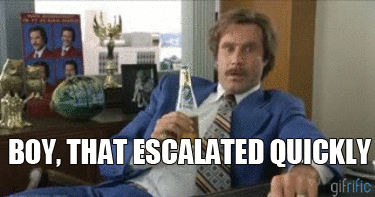 2. *PASSES OUT*

3. That's okay. I can do this. Let's make that big, fat loan payment. #adulting

4. Wait—did the number even change?!?!

5. Fine. I just won't spend any money on anything ever again and put everything toward my student loans.

6. JK/LOL, you guys, that's never going to happen. SPEND ALL THE MONEY.

7. Okay, fine, maybe I shouldn't dive head first into financial ruin.

8. So I don't have to make loan payments when I look like this.

9. I will just have to be more aggressive about paying my student loans . . .

10. . . . and creative.

11. Like by selling all my stuff.

12. And working extra hours.

13. And making a budget that I am totally going to stick to . . .

Well, mostly. ;)