Originally Posted: Jan 13, 2015
Last Updated: Jan 13, 2015
It's no secret that scholarships rock. They're basically free money for doing what you do best: being you. In addition to academic, athletic, and artistic merit awards, there are scholarships for pretty much anything you can think of: Being tall. Playing video games. Loving ponies. You too can get your piece of the tall person's video-game-playing, pony-loving scholarship pie . . .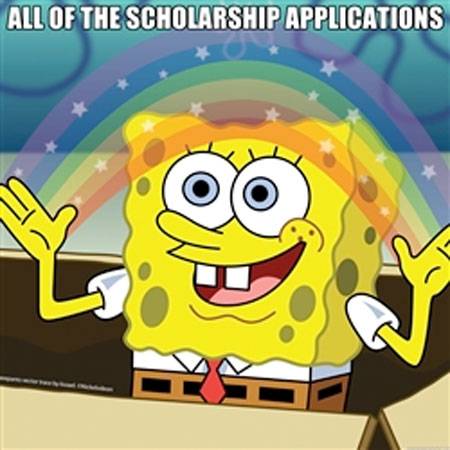 Top 5 tips
Search and apply for scholarships aggressively. Treat your scholarship search like a full-time job and a numbers game. The more awards you apply to, the better your chances of winning.
Kick-start your scholarship search with an epic brainstorming session. Make a list of, well, your life: your heritage, hobbies, extracurricular activities, favorite books and movies, etc. Then grab your academic transcript and résumé, and you have everything you need to start looking for awards that fit you.
Follow the directions. Make sure your scholarship applications are completed exactly as described, not to mention fully and accurately. On a related note, make doubly sure you're actually eligible for the awards you're applying to. (Obvious but often overlooked advice!)
Stay organized. This means keeping track of your scholarships and all they entail: eligibility requirements, deadlines, essays, recommendation letters, transcripts, and even follow-up after applications have been submitted. Spreadsheets, calendars, and reminder apps are your friends.
Exhaust all of your scholarship options. After you've searched online (using CollegeXpress, of course), make sure you look for any scholarships available through your high school, college, hometown, place of worship, employer, parents' jobs, etc. You never know who might offer an award relevant to you.
Get more help
More advice is coming next week, covering the top financial aid mistakes you must avoid.