Forget about resolutions. You have one goal in the new year: Get. That. Money.
Scholarships. Grants. Federal aid. Private aid. You gotta start now to be ready when fall semester rolls around. And it all begins with the Free Application for Federal Student Aid, a.k.a. the FAFSA, the king of college financial aid documents. Below you'll find our top FAFSA tips, plus some more handy advice...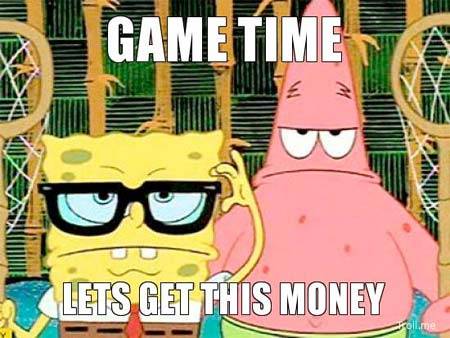 Top 5 tips
File the FAFSA. Period. Even if you don't think you'll get any aid. Even if you're not sure what you're doing (we can help!). The FAFSA isn't just your ticket to federal aid either; your college will likely use it to award you their own institutional scholarships and grants. Besides, it only takes less than one hour to complete (FAFSA people say 30 minutes! Not including gathering documents, but still!), it's free, and you have absolutely nothing to lose.
File ASAP. (UPDATE 2017: This now means on or after October 1!) Federal financial aid is first come, first served, and some awards do run out. Get in front of the line.
Make your life easier—and more accurate—by using the IRS Data Retrieval Tool, which allows you to transfer your federal tax return info directly into your FAFSA. It's also helpful to gather any documents you might need before starting the form.
Check and double-check the FAFSA to make sure you and your parents filled it out accurately and completely. It's now easier than ever to file the FAFSA, but it's still a pretty complicated financial document, and mistakes can cost you, even if it's just the time it takes to correct the form and resubmit. Read the directions carefully, and make sure your I's are dotted and your T's are crossed.
Never, ever pay to file the FAFSA. Ever! "Free" is right there in the name, and it's designed for you to fill out at home. Don't get caught in a scam; only use www.fafsa.ed.gov.
Get more help
Don't worry; we'll help you all month long, so keep an eye out for more financial aid advice. Next week: scholarships.