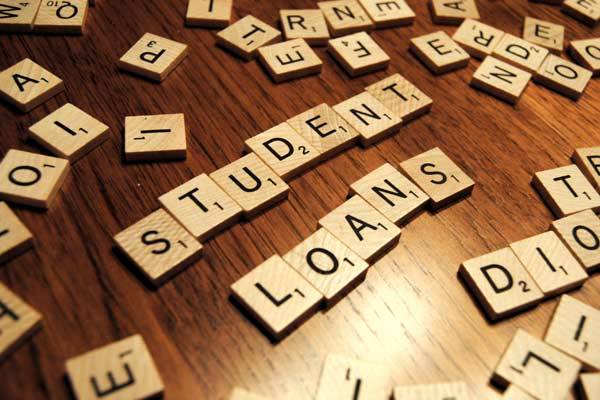 Who isn't thinking about student loans these days? Whether you're a recent college grad hurtling toward the end of your grace period or a rising high school senior wondering how you're gonna pay for that $50k-per-year dream school, student loans have become an (unfortunate) reality in paying for college. But that doesn't mean you need to sink yourself into a black hole of debt.
"Students should have a plan for financial success from the very first day they enroll in college," says Erin Wolfe, Director of Student Financial Services at Susquehanna University in Selinsgrove, Pennsylvania. Because if you don't, your finances can easily go awry, leading up to such snafus as student loan default—and you really don't want that.
Related: What is Student Loan Default? (And Why Should You Care?)
Here, Wolfe offers some important advice for anyone considering or holding student loans:
Caveat emptor, aka buyer beware. "Know what you're signing," Wolfe says. "Student loans are the first legal obligation most young people enter into. Don't go into it without doing your homework and

checking out what monthly payments

will be for 10 years after you begin repaying."
Stay on top of your student loan record. "Students should begin monitoring their federal student loans by visiting

nslds.ed.gov

[the National Student Loan Data System] and using their four-digit federal student PIN to login." (Just keep in mind that NSLDS is only for federal loans, so be sure to stay on top of your private loans too if you have them.)
Make a plan before you graduate. "Make an appointment to visit the financial aid office to discuss options and understand the overall loan obligations. If a borrower has private student loans, review disclosures to understand the terms and interest rates of the student loans."
Use your grace period wisely. "Grace period is for planning," she says. "During the six-month grace period before repayment is required to begin, it is important for a borrower to create a budget and savings plan. If the borrower can make payments on loans prior to the end of the grace period, even better! This enables her/him to work on building a successful repayment strategy from the start."
Know your student loan servicers. "Did you know that your loans may be split up between or among several servicers? It is important to pay attention and understand who is servicing their student loans. Creating online accounts with each servicer is essential. It is important to know how much debt is held at each servicer and to monitor payments as they are applied to the loans."
Understand your repayment plan options. "Several repayment plan options exist for graduates," she says. "Which makes the most sense for you? Where are the savings? Review and select a repayment plan during the grace period. If a borrower has an accurate estimate of monthly payments, the budget can be adjusted accordingly."
Get help—right away—if you can't meet your loan repayment obligations. "Consider seeking a deferment or forbearance while you get back on your financial footing," she says. "A borrower will need to work with their servicer(s) if any loan payments need to be postponed through deferment or forbearance. Additional paperwork may need to be completed to be eligible for either option."
And her top tip? "The best advice for any graduate is to remain proactive in loan repayment," Wolfe says. "If you have questions or concerns, contact the loan servicer(s) without delay. Building a successful repayment strategy for student loan debt is essential for shaping the borrower's financial future."
Looking for more student loan tips and advice? Knowledge is power, y'all:
And last but not least, the CollegeXpress Scholarship Search, so if you're still in college, you can replace those student loans with scholarships.
Special thanks to Laura Snyder at Dick Jones Communications for this story.