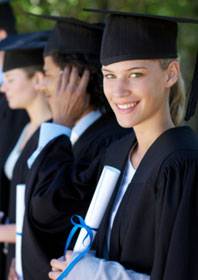 For those on their way to completing a liberal arts degree, careers in business may be tough to find, given the current demand for graduates with business concentrations. But many schools are recognizing the need to educate liberal arts majors for the growing business world and have created one-year postgraduate programs to act as a liaison between a liberal arts degree and the bustling business world.
One such school is The Catholic University of America (CUA), offering a Master of Science in Business Analysis (M.S.B.A.) for new or recent graduates that hold a liberal arts degree. The one-year program teaches the necessary language, skills, tools, and processes to give students an accelerated start in business administration.
Their website observes that business theory often goes against positive moral teachings, citing examples of common business mindsets: Bigger is better. Profit maximization is the most important goal. People are mere tools to be used or discarded as needed.
So what is their response? Creating a business program with heart. Inspired by Pope Benedict's observations on the economy and moral education, the CUA M.S.B.A. provides a curriculum based on Catholic social teaching, providing students with moral guidance for civic, political, and economic activity. These principles provide students with a solid foundation heading into their career, regardless of their religious background.
CUA isn't the only school that offers a one-year graduate business program for liberal arts majors, though. Schools with similar programs include the University of Virginia, Vanderbilt University, and Boston College, among others. For more information on these types of programs, visit their websites, and check out CollegeXpress for grad school information and our scholarship search.