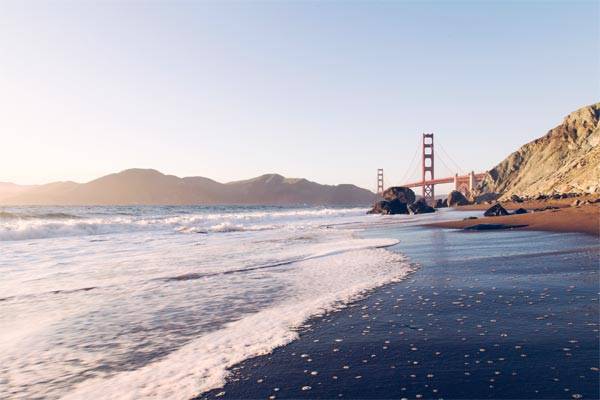 The East Coast may have the members of the Ivy League, but grad programs on the West Coast have been steadily gaining on their East Coast counterparts for decades. So what schools are the "best in the west"? Here's my (completely subjective) list!
Stanford University
Home of the "Thunder Chickens," Stanford is undeniably the most prestigious private university on the West Coast. Just 30 miles from San Francisco and right in Silicon Valley's backyard, Stanford University graduates have some of the highest salary potential around, especially in the fields of environmental research, technology, and business. In fact, Stanford's Graduate School of Business tied for #1 with Harvard University in U.S.News & World Report's Best Graduate Schools in 2014! Famous alumni include Tiger Woods, Herbert Hoover, and Sigourney Weaver.
Caltech
The place of employment for the nerds of The Big Bang Theory, Caltech (California Institute of Technology) is located in Pasadena and has an impeccable tradition of scientific and engineering research. NASA's Jet Propulsion Laboratory works in conjunction with the school, and it is the leading U.S. center for robotic exploration of the solar system. Not only is this a haven for mathematics and applied science majors, but the incredibly low 3:1 student-faculty ratio ensures students actually get what they paid for! Many graduates go on to work for private corporations, think tanks, and government organizations such as the National Science Foundation, and the U.S. Department of Health and Human Services.
UCLA
Renowned for cutting-edge scientific research, arts, and athletics, University of California—Los Angeles is the second-oldest of the 10 campuses of the University of California system. This public school goes head-to-head with many of the Ivy League members. Its Anderson School of Business Management was ranked #14 in the nation this year and #2 for part-time M.B.A. programs. For those artistically inclined, its M.F.A. programs in graphic design, painting and drawing, and visual communications is ranked #4 in the nation.
UCB
The University of California at Berkeley is situated just over the San Francisco Bay. Boasting 24 different colleges and schools on campus, Berkeley has long been a center of free speech movements and political activity. UCB has specialized schools in optometry, journalism, and environmental design, and when it comes to part-time M.B.A. program rankings, the Haas School of Business at University of California, Berkeley is #1. Berkeley's grad programs are ranked third in engineering, sixth in public policy, seventh in business as well as law, eighth in public health, and 13th in education.
Other great West Coast graduate schools include the University of Washington, Pomona, Harvey Mudd, and of course, my alma mater, University of Southern California (go Trojans!). Even if you've got your eye on Harvard or Yale, it's worth some time exploring these great universities!