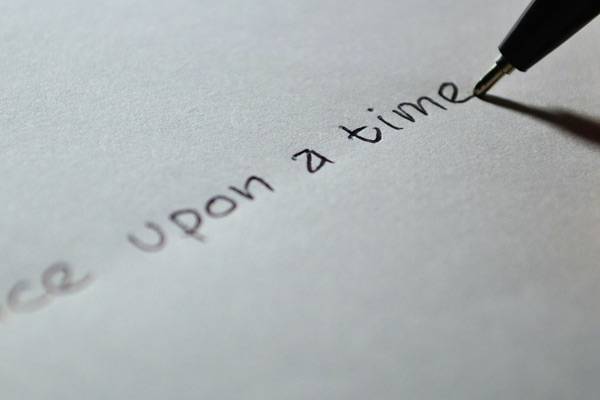 College majors are kind of like tattoos: they stay with you forever. Yes, you can make the argument that tattoos (and majors) can be altered or changed, like the one of your ex's name written across your shoulder that you covered with a really funky flower after a messy breakup. But the fact still remains: beneath all those fresh lines and bright new colors is that original tattoo, the original foundation. The same goes for your major. If you graduate college feeling like you picked the wrong major for whatever reason, it could come back to haunt you.
For each and every student, there will always be that one major that's perfect for them. It may be your first choice that leads you to the career you've had your heart set on since you were five years old—or it could be your fifth, after you took an education course sophomore year and realized teaching was your calling. Whatever that perfect major may be, you need to go after it now. And I can tell you from experience that you'll never regret it.
Let me start you off with a story: I want you to picture a young man in his senior year of high school. For the longest time, he had his heart set on being a corporate lawyer with the dream of becoming a big business tycoon. He took all the tough business classes—accounting, marketing, management—received numerous honors for the courses, and even declared his major as Political Science at the university he planned to attend in the fall. So, what happened to this young man? I'll tell you: he became a writer. Under the surface, buried beneath all the business acumen, was a lover of all things literary. For years his free time was spent reading in his bedroom and writing at his desk, working tirelessly to perfect the craft that he adored. When the business books were closed, the novels on his bookshelf were open. Writing was something he simply could not live without.
Before this young man realized that, though, as he prepared himself for the final weeks of his senior year, strange thoughts began to creep into his mind. "Is this what you really want to do for the rest of your life?" they asked him as he skimmed his business textbooks. "Is this fun? Is this what you love?" The young man tried to ignore these thoughts, but they soon became too frequent to ignore. As these questions swirled in his mind, he dug deep inside himself and asked the greatest question of all: why? Why was he trying to become a lawyer? Why was it his "dream job"? Why was this career the one that would make him happy? Then the answer came to him: the money. That had been the motivating factor; a six-figure salary, a big office with a view. It had always been about the money, and he didn't like it. Not. One. Bit.
So what did the young man do? Why, he switched his major of course! Before the beginning of his freshman year, he switched his major to Professional Writing. Since then, he's never looked back. And if you haven't caught on by now, this young man is me. This story is my story, and I've heard many like it over the years. Now, you may be asking yourself, "What was the point of such an interesting story?" Well, the point I'm trying to get across to you today is to follow your passion when it comes to choosing a major. Yes, money is a big factor, but as the old saying goes, "Do what you love, and the money will follow." No, that doesn't mean you'll make a career out of watching Netflix all day (…yet…), but if your heart is telling you that you're meant to be a veterinarian instead of an engineer, then it's time to switch majors. When you're doing something you love, you work harder, and when you work hard and never stop reaching then success will come to you. Writing is my passion, and I feel twice as motivated to become a successful writer than I ever was about becoming a lawyer.
Don't just pick a major that'll make you money and get you approval from others. If you put your value in how much you earn and in what others think of you, then you'll never be happy. Toiling away at a desk all day when you'd rather be on a nature preserve somewhere isn't how your life was meant to be lived. All the money in the world won't bring you happiness, but choosing the perfect major, finding the right career, and doing what you love for a living certainly will. And don't be discouraged if that perfect major doesn't show up on your first try: just make sure you don't settle for anything less. Trust me: do what you love, and you'll never have to work a day in your life.