It's that time of year when the world falls in love. Every song you hear seems to say . . .
Oh wait. That's still a few weeks away. For many students across the country, it's not the most wonderful time of the year just yet. For them, today marks the beginning of finals week preparations, a dreary hellscape of all-nighters, over-caffeination, and total mental exhaustion.
If you count yourself among those poor souls, there's some bad news and some good news. The bad news is that it's going to get worse before it gets better. The good news is that your friends here at CollegeXpress have decided to brighten your day with a Phil Dunphy-inspired dose of empathy.
Yes, television's wisest father knows exactly what the five stages of finals week grief feel like . . .
1. Denial
"Nooooo, finals! No! OK. I'm just not gonna' think about it. I'm just going to think about something else. Something happy. And delicious."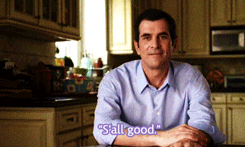 ABC via giphy.com
2. Anger
"&%@$! I didn't do anything to deserve this kind of torture!" (throws organic chemistry textbook at wall, narrowly missing MacBook).
3. Bargaining
"Listen, professor, if you could just give me five more minutes, I swear I'll stop Facebook-stalking my ex and I'll start calling my grandparents more often!"

ABC via imgur.com
4. Depression
"Life has become a meaningless abyss of books and papers and Scantrons and Red Bull, I haven't showered in three days, and there is no end in sight."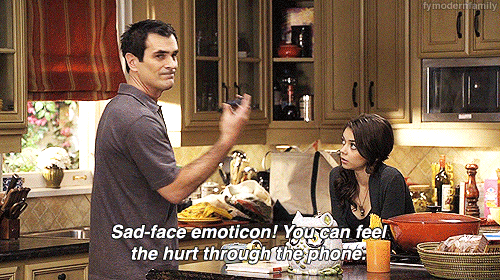 ABC via giphy.com
5. Acceptance
"OK. It's finals week. Let's do this."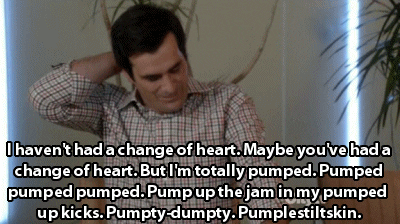 ABC via giphy.com
Good luck on your finals from everyone at CollegeXpress, and remember: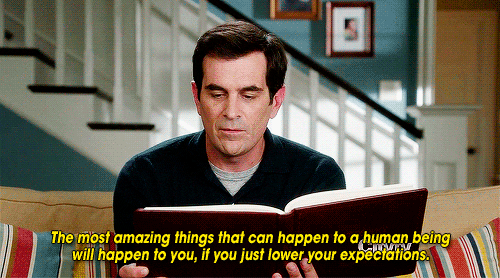 ABC via giphy.com