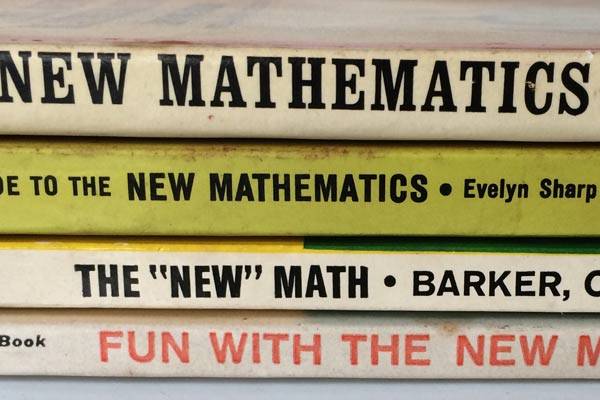 I vividly remember when my seventh grade basketball coach got an Apple iPhone. None of my teammates knew anyone else who had one, and there were plenty of whispers about her rich husband, along with dares for someone to be brave enough to ask to hold it. Back then the iPhone was fresh, unique, and ahead of its time, and for most that resulted in attraction or skepticism. Fast-forward seven years and chances are, if you yourself don't own an iPhone, you can easily name five people who do. College majors, you may be surprised to know, are not very different than iPhones.
One hundred years ago, psychology was a widely unrecognized, often inhumane practice that only the likes of Wilhelm Wundt and Sigmund Freud dared to explore. Today it is a commonly sought-after major at most universities. Go back a few more centuries and college education was primarily focused on a few general areas: medicine, law, theology, or history. Universities are the foreground of innovation and cultural transformation, so it is inevitable for majors to not only grow and develop, but also to be born and mature. Just as in the case of the iPhone, there will be gambles to wager and bugs to fix that come with declaring a major that is either unheard of or brand-new to a campus. But there will also be benefits and advantages to choosing such a major that can put a willing, daring student ahead of their peers.
I love when people ask me what I'm studying. Typically, when I explain that I am an intercultural studies major, the next thing people what to know is what exactly intercultural studies is. This is my most favorite question of all, because I can say to them, "I don't really know. And neither does my college." It's a funny notion, but for a major that is not yet two semesters old, it's a reality that has to be faced.
When I signed up to be an intercultural studies major, I knew there were a lot of unanswered, open-ended questions still floating around. I knew what classes were going to be offered, and I knew that the goal of the department was to train culturally aware individuals who would go into the international workplace with the government, religious organizations, nonprofits, or global businesses. Aside from that, I was taking a big leap of faith.
The same is true for any other new or innovative major. Professors and advisors of budding programs are in almost the same boat as their students; they too are charting new waters, and will have little, if any, previous experience to base their instruction off of. Professors are experts at their jobs, but they cannot know without trial (and inevitably error) what will work and what will not. For a student this can mean very different things. A new course may be too easy and not as comprehensive as it could be, or a course may be too difficult and more information will be given than can be retained.
When choosing a major new to your campus, keep in mind that it is new for everyone involved. Allow grace for your professors when a class does not go quite as you had hoped. You will never walk away from a class without learning something that can add value to your life and career. Do not judge the success of a course based off the quantity of the material, or even the methods of presentation. Instead keep in mind the passion that drove your professor to teach the topic in the first place.
While new courses come with the possibility of failure, that does not mean they do not also hold the possibility of success. It can be scary to think of yourself as a guinea pig in your major, so instead see yourself as an entrepreneur. One of the most thrilling aspects of declaring a new major is the personalization that can be expected to come. Because your university or college has minimal experts to consult, it will be your brain they want to pick. Unlike an established major, where curriculum is set and well practiced, new majors crave the feedback of students and thrive off their insight. Your concerns are likely to be addressed. Your ideas have a high chance of being put into practice. Your hopes and goals for the program are likely to be adopted and pursued. As the one paving the way for the success of your major, you have the privilege of helping choose the types of stones that are to be laid.
In this way, not only will you play a big role in the quality of your own education, but you will also influence the education of your current peers and those to come. In addition to classroom learning, you will gain invaluable experience that comes from being a leader in your field. Just like a business entrepreneur, students in budding majors have the disadvantage of finding what doesn't work, but also the advantage of being the first to discover what does. Keep an open mind as you dig into your studies, and don't be afraid to share the suggestions that you have or act on the ideas that you dream up. Your advice is indispensable, and by declaring an uncommon major, you are in a prime position to make it known.
I believe it is safe to say that most college students desire to find a successful career after graduation. For accounting, computer science, and education majors, the job prospects are clear and the footsteps to follow are plentiful. Students graduating under new and unique degree plans are not quite as fortunate. I will be one of the first students to graduate with a Bachelor of Arts in Intercultural Studies from Dallas Baptist University. I have no degree alumni who can point me to employers seeking my expertise or companies who share my particular visions. There is no way for me to statistically predict the average wages I can expect to make or find the area of the world where my field is in demand. Even with the support of my department and drive of my personal goals, I am very much on my own in this area. If you graduate with a one-of-a-kind major, be honest with yourself and accept that you most likely will be on your own too.
However, don't let an uncertain outcome cause you to avoid pursuing the major of your interest. The president of my university once told a group of students that we were studying for careers that most likely do not yet exist. He encouraged us to seek a holistic, appealing education over strict vocational training, because we cannot possibly imagine what the future has in store for our generation. If your up-and-coming major feels like it could lead to a vocational dead end, remember that it is just that, up-and-coming. The rewards will come, though they may be difficult to see. No college would implement a program if they did not believe students, and the society they will impact, could benefit from it in the long run.
A major is not a fairy tale spell; it will never make or determine your forever future, so do not let it have power over you that it is not capable of possessing. Like hairstyles and fashion fads, the demand for certain studies will always, without set pattern or reason, come and go. There is a good chance that someday the number of students majoring in intercultural studies across the country will be just as numerous as those who own iPhones. There is the possibility that one day all the rare and unusual majors of today will replace the ones that have been popular for decades. Living in a fast-paced world, there is no telling where the future of technology, communication, or culture will turn, and because of that, there is no better reason to embrace innovation rather than shy away from it.
If your department offers a brand-new major, or if you have interest in choosing a college with unique degree programs, stop comparing yourself to others and start working toward your dreams. Undoubtedly there will be risk involved, but there was also great risk in launching the iPhone, opening the first Target, and establishing the United States of America. Risk is always a prerequisite for success. All good journeys begin with a few uncertain steps, and if an unorthodox major is the step you believe you need to take, don't be afraid to walk out on a little faith.