Heading to college this fall? From noise-cancelling headphones to a refrigerator lockbox, here are 10 essential (okay, maybe not technically "essential," but they're still awesome) gadgets under $100 that will make life in a six-by-eight-foot cell—er, dorm room—more bearable. Please note: CollegeXpress is not affiliated in any ol' way with these products, vendors, companies, you name it! Our writer just found the best gadgets out there, and we want to share them with you!
1. Sonic Boom Alarm Clock ($49.95)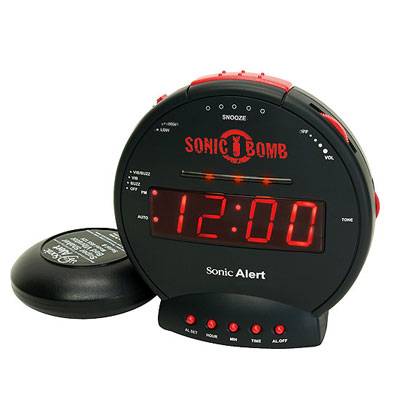 Your roommate will hate you, but your GPA will thank you. Between a 113-decibel alarm, pulsating lights, and a mattress-vibrating unit (what?!), with the Sonic Boom Alarm Clock, there's no way you'll be able to sleep through your 8:00 a.m. class. If you would like to be kind to your roommate, you can switch off the sound and use the mattress shaker alone.
2. Audio-Technica ATH-ANC1 Noise-cancelling Headphones ($79.95)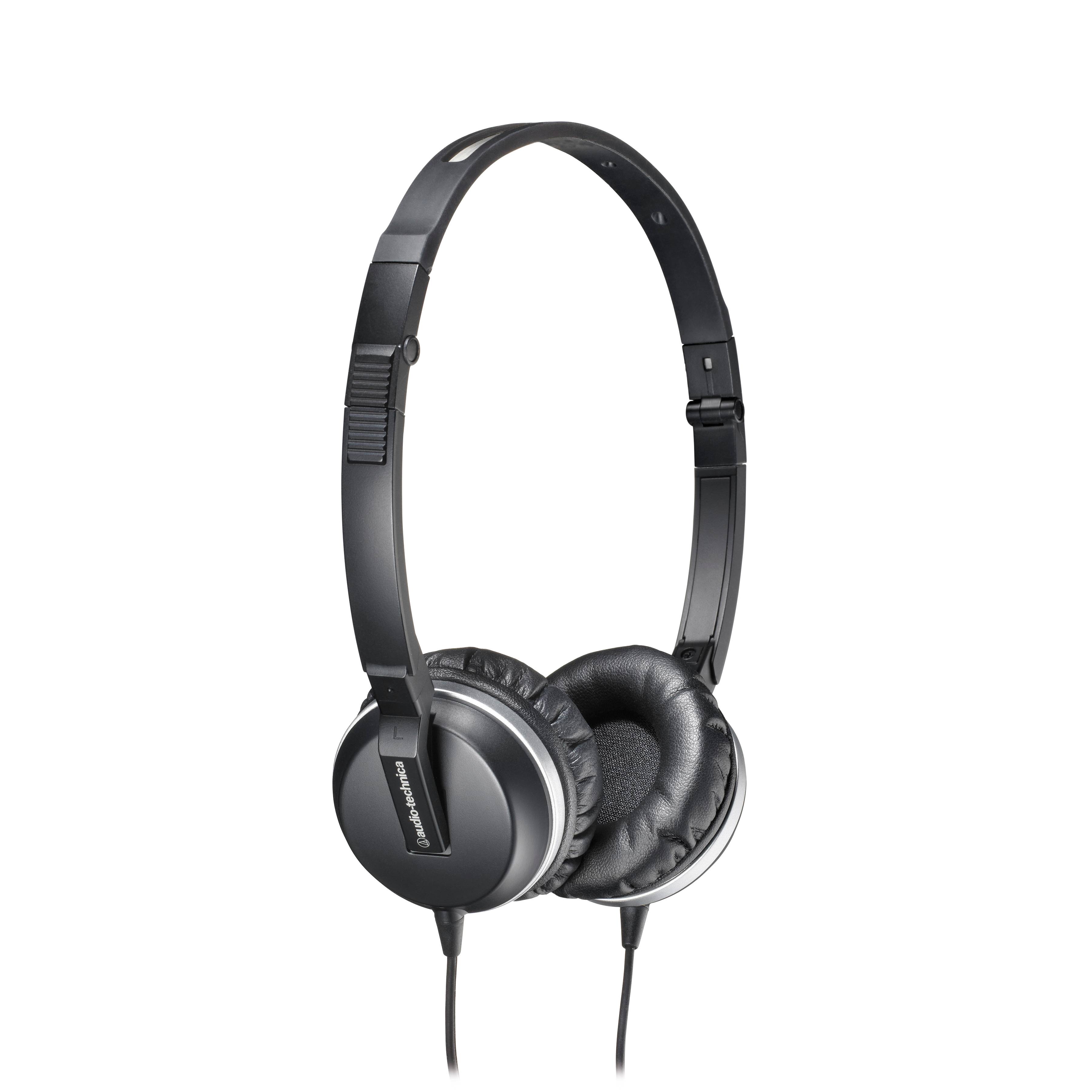 Given that roommates are apt to do obnoxious things like have Sonic Boom alarm clocks, noise-cancelling headphones are an absolute must to survive on-campus living. Comfortable and compact, the Audio-Technica QuietPoint ATH-ANC1 headphones have the ability to eliminate up to 85% of ambient noise. They're great for studying, sleeping or simply blocking out your roomie's horrid taste in music. Best of all, these headphones are significantly less expensive than similar versions, which can run upwards of $500.
3. Ultra Mini Travel Steamer ($39.50)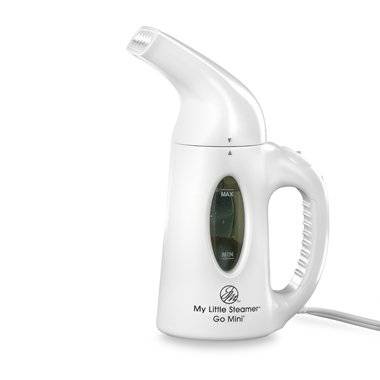 It's fine to look like you just rolled out of bed when you go to class, but it won't cut it for job interviews or, more importantly, a hot date with the co-ed next door. This ain't your grandma's iron; the Ultra Mini Travel Steamer is lightweight, portable, and easy to use. Plus, steamers are less likely to damage clothing and don't require cumbersome ironing boards.
4. Livescribe Echo Smartpen ($119.95)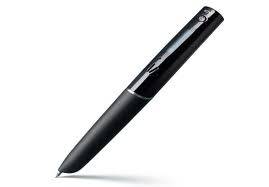 This gadget may be over budget, but trust me, your mom will pitch in an extra $20 once you explain how the Livescribe Echo Smartpen is your one-way ticket to a 4.0. With the touch of a button, the pen discreetly records everything you hear and write during class. It also has the ability to link the audio to your notes, so when finals roll around, rather than struggling to decipher your hieroglyphic scribbles, you just tap on your notes to listen to the corresponding audio play. Not sure how anyone graduates without this puppy in hand.
5. Card Ninja Smartphone Wallet ($19.99)
Bulky wallets be gone! The simplest item on this list may be the most essential. Given that you'll want to spend as much time as possible outside of your tiny dorm room, a convenient way to securely carry your prized possessions—e.g., your smartphone, student ID, and ATM card—is a must-have. Just slip the Card Ninja Smartphone Wallet into your back pocket on your way down the hall, to the library, or out on the town and leave your 50 various frequent shopper cards at home where they belong.
6. Heatshift Laptop Cooler ($27.99)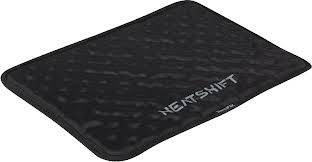 College-issue desks inevitably become unwieldy catchalls for dirty clothes and takeout boxes, as opposed to sanctuaries for studying. You're more likely to find yourself using your computer in comfortable places like the couch, your bed, or even the floor. Whether you're working hard (or hardly working) in such a cozy place, the ThermaPAK Heatshift Laptop Cooler is among the best products to prolong the life of your laptop and prevent your legs from heating up. It's made of ecofriendly cooling crystals that can lower laptop temperatures by more than 10 degrees without requiring power or producing noise.
7. Fridge Locker ($19.99)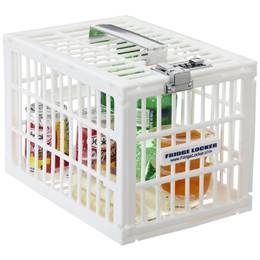 Force your thieving roommates to find their own goodies! The hilarious but brilliant Fridge Locker features a chrome metal combination lock to ensure your Ben & Jerry's stays just that: yours. The company is currently offering a buy-one-get-one special, so bestow one upon a suitemate and you'll seem like a benevolent hoarder.
8. iWavecube Microwave ($99)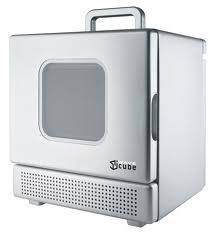 Weighing in at a mere 12 pounds, this bite-size microwave is the smallest version available on the market. The iWavecube small but mighty, however, offering 600 watts to heat up your daily dose of ramen noodles.
9. Keurig Mini Coffee Brewer ($99)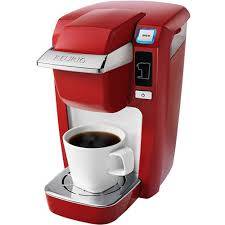 The money you'll save by skipping Starbucks in favor of a home-brewed cup o' joe makes this somewhat expensive gadget from Keurig totally worth it. When it comes to college students' needs, this particular brewer outshines competitors in that it requires zero maintenance or clean-up. It also offers relatively instantaneous caffeination, producing a "perfect cup" of coffee or tea (hot or iced) in under two minutes.
10. Quirky Plug Hub ($24.99)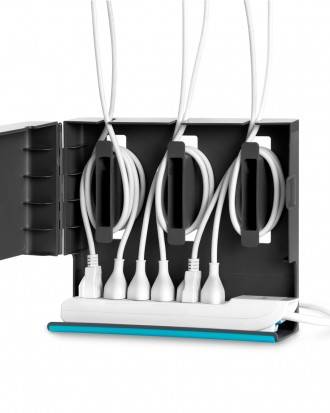 Keep the cords to gadgets one through nine untangled, organized, and concealed with Quirky's Plug Hub. The sleek gray unit hides a power strip and up to three cords. Grab one for under your desk (computer, printer, and lamp) and one for behind your media setup (TV, DVD player, and Roku). You may never clean your dorm room, but at least your cords will be neatly tucked away. Right?
Got everything on the list? Good. Let the festivities (and studies) begin!