If you go to Syracuse, University of Vermont, or basically anywhere up North, you know a thing or two about snow and all the (frozen) hell it can bring.
1. Getting a good coat/parka is an absolute must. Frostbite is real, and no one wants to lose a finger. (How would you be able to text?!)
2. If a school gets a lot of snow, they can't cancel class every time it looks like it might flurry. You'll hear of your friends at other schools getting snow days up the wazoo, but this will not happen to you. Accept it.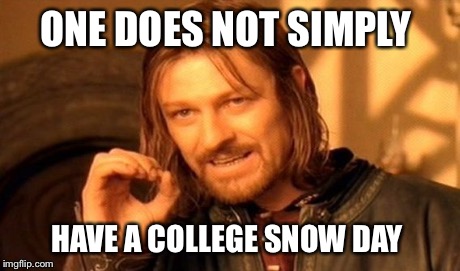 3. The snow does not stay fresh, fluffy, and white. It gets gross and dirty, and your faith in good things will go way down.
4. Slipping on the ice happens, and it's a cold and unforgiving fall. If you can muster up the strength and hide the shame long enough to make it through the rest of your walk to class, you're a hero and should be commended for it.
5. Walking to parties in the snow is a challenge. Bring a cheap coat that you don't mind getting party grime on, as frostbite seriously stops at nothing!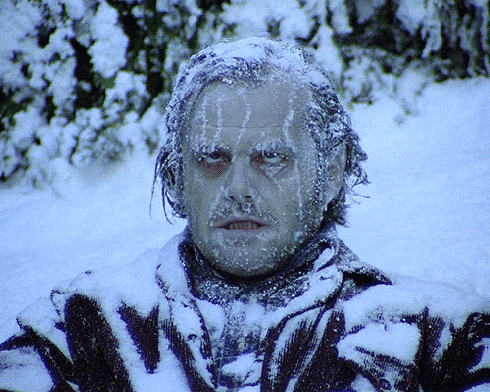 6. Using the snow outside your door as a cooler is a completely viable option. Don't let people give you weird looks for it—they will have warm drinks and be bummed.
7. There are always enough supplies for snow slushies.
8. The snow makes you feel like a kid again! It's like you and all of your friends are all on a play date together.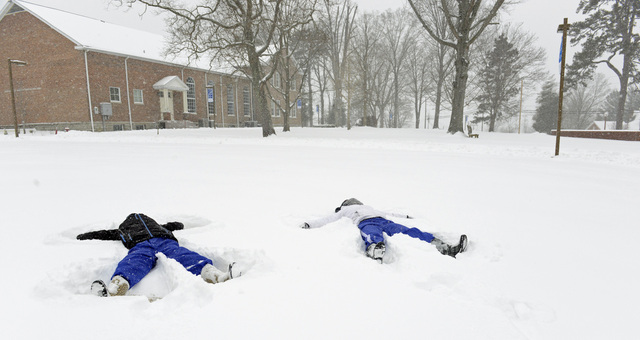 9. So go sledding. Seriously, why wouldn't you?
10. The cold bonds you and your classmates. "Can you believe this?!" (with an exaggerated hand movement) is a great conversation starter. You're all in the same (frozen) boat together.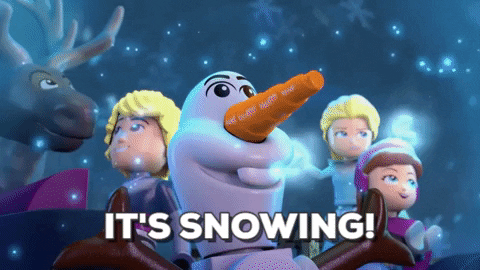 Find your very snowy school using our College Search tool.