You may have noticed a meme floating around Tumblr featuring a movie that came out before many of you were even born. Marcia and Jan Brady from A Very Brady Sequel, a 1996 satirical comedy based on the '70s family sitcom The Brady Bunch, took over the Internet earlier this year with the (re)birth of "Sure, Jan."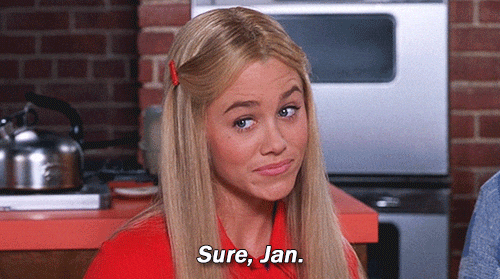 Via giphy.com
That's Marcia's shady reaction when her sister Jan tells the fam about her new boyfriend "George Glass," who's a transfer student, really good looking, and thinks Jan is super cool. (Check out the whole awesomely awkward exchange in the video below.)
Urban Dictionary defines the phrase as something you say to someone "when you obviously know they are lying but you don't want to call them out in front of everyone." We've all experienced our own "Sure, Jan" moments—especially at "sküle"—so in honor of the revitalized reference, here are a few little white lies you may hear on a college campus where the only appropriate response is Marcia's sassy comeback.
1. When your roommate says he doesn't know who ate the pizza you left in the mini fridge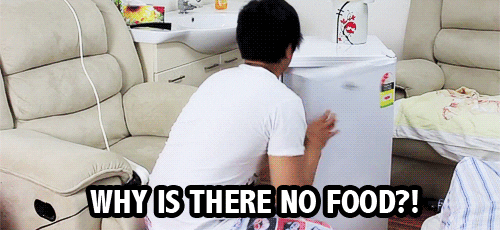 Via giphy.com
2. When parking services insists there are more than enough available spaces for all the student permits on campus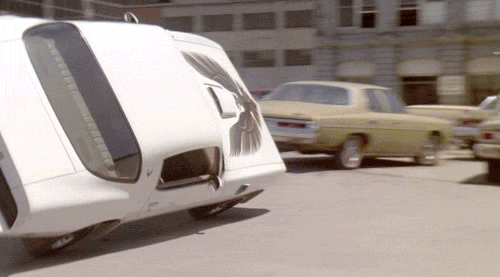 Via giphy.com
3. When your friend tells you how refreshing her 6:00 am gym session was

Via giphy.com
4. When your professor tells you something won't be on the final exam (fast-forward to the end of the semester: it totally is)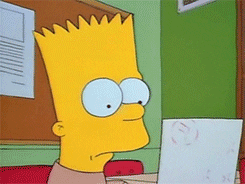 Via giphy.com
5. When the dining hall's comfort food section claims to taste just like mom's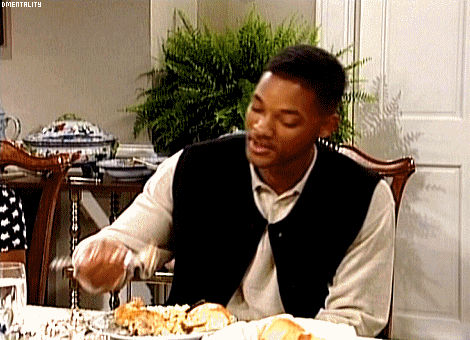 Via giphy.com
6. When the members of your group say they'll e-mail you their parts of the project before your deadline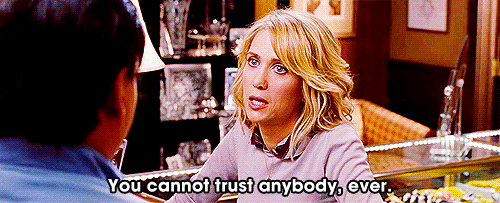 Via giphy.com
7. When your neighbor says he didn't know you were sleeping while he was wailing on his guitar at two in the morning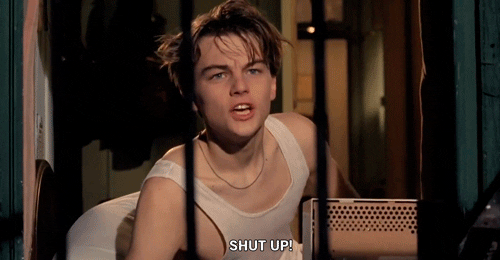 Via giphy.com
8. When you tell yourself you'll start studying after just one more episode of Friends on Netflix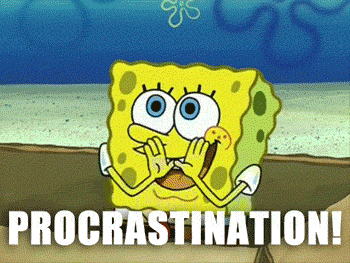 Via giphy.com
Sure, Jan.