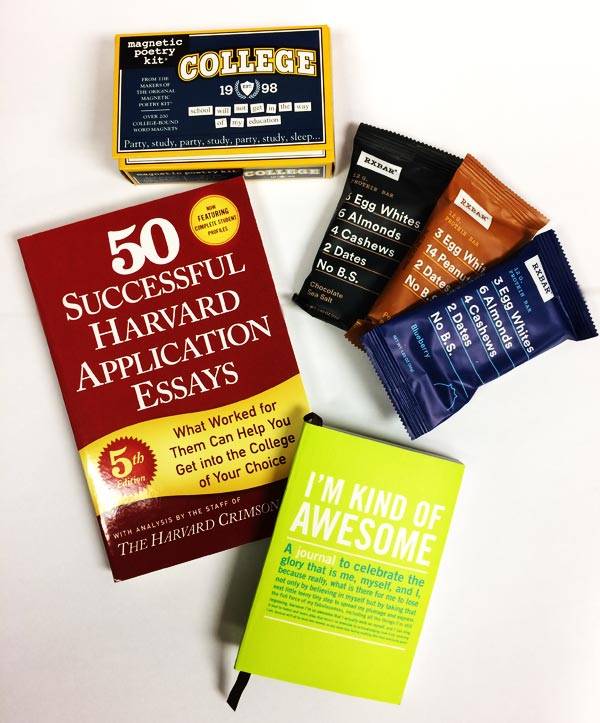 Get ready to shock your writer's block.
Did you know this is the perfect time to start your college application essays? You can really ease into the process—brainstorming, checking out Common App prompts, and writing some rough drafts. Future you will be super glad you did this stuff now.
You can make it even easier on yourself if you enter the CollegeXpress Application Essay Help Giveaway!
The prize
How to enter
Just share a picture related to writing your college application essay on social media. It could be a picture of your desk where you'll be writing. Or maybe the thing you'll be writing about, like your first car or baseball gear. Or maybe just a selfie of you mildly freaking out. Your call.
You can share your picture on Instagram, Twitter, and/or Facebook—and each site is worth another entry. So you can enter up to three times and improve your chances of winning.
Important! To be eligible, you must be registered on CollegeXpress—if you're not already, it only takes two minutes and is totally free. AND you need to tag @CollegeXpress in your post(s), because otherwise we won't find you. (You can also use #CXRepresent.)
The contest runs from Wednesday, May 17, to Wednesday, May 24.
Winners
Up to FIVE winners will be chosen. Anyone registered on CollegeXpress can win. (Even if you're not a rising high school senior, you can enter for someone who could use the essay help!)
Winners will be chosen at random and contacted via social media by Wednesday, May 31. So pay attention to your DMs!
Enter now!
Register on CollegeXpress if you haven't already. Then share your picture entry on Instagram, Twitter, and/or Facebook. Don't forget to follow us for contest updates too.