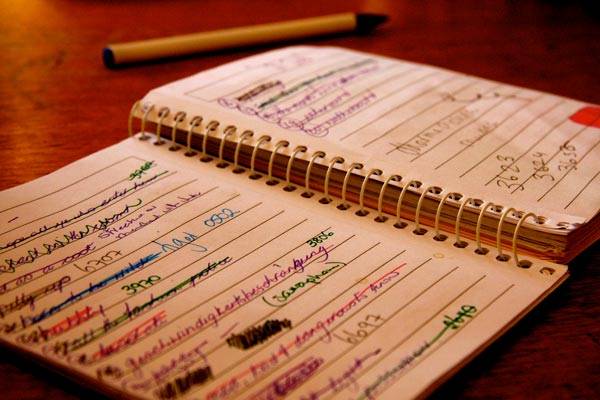 It takes more than packing up some fresh notebooks and a shower caddy to get ready for college. Before the monumental shift in lifestyle, transitioning from high school to college, one must be as prepared as possible—unless you plan on having a cavalcade of packages sent from home constantly, and intend on frequently entering crisis mode. So here are a few things to keep in mind as you pack and plan for the next step:
Learn to cook
First and foremost, ramen noodles don't count as a cooked meal. And while the skill to cook isn't necessary with convenience of college cafeterias, your body will greatly appreciate well-cooked meals over the grease-laden convenience of dining hall food. Poor nutrition, a common occurrence at colleges, leads to a whole mess of problems, ranging from the infamous "Freshman 15" to depression, hair loss, and many more issues.
Make exercise a routine
Exercising regularly, and entering college with healthy habits, is an easy way to make the most of your college experience. A healthy diet and exercise regiment will make strenuous days feel much more doable, and will fight off stress—the dopamine from exercising will do wonders during finals and crunch time.
Call your family
Whoever helped make you the person you are today—parents, grandparents, guardians—keep in touch. Seriously. Call them. They've been integral in your education since day one. Chances are they're helping pay that hefty tuition every semester. No matter how far out of state, or even out of the country you are, they'll always appreciate hearing from you.
Get a superstore membership
Toiletries, school supplies, and snacks are constantly diminishing in a dorm—and your family won't always be able to send along needed supplies. Do the math on the things you use most and see if a Costco, BJ's, or Sam's Club membership is worth it. (They sometimes run promotions for reduced membership fees too!) It can be a lifesaver throughout your college career.
Budget your spending
Between groceries, exploring the college town, going to events, and textbooks, college is a major crunch on the wallet—not to mention the student loans that follow. Be aware of where your cash is flowing. Budget your money, manage your checkbook, and pay off your credit cards to make sure you have enough to stay afloat and still have fun.
Don't plan too much
Even after everything I've said thus far, you should still embrace spontaneity and let your experience in college take you where it may—just make sure it takes you somewhere worthwhile. College is exhilarating, uncomfortable, horrifying, and astounding, all at the same time. You can only prepare so much. If anything, prepare to have fun—and to learn.