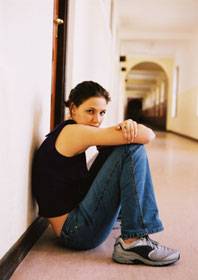 Hazing. Merriam-Webster defines the word as "an initiation process involving harassment." What the definition doesn't include are some of the results of hazing: embarrassment, injury, and in some tragic instances, death.
Hazing is prevalent on college campuses; it's not just limited to Greek life, but also for various student organizations, such as societies, musical groups, etc. I went to a school that was seemingly overtaken with Greek life, but I didn't submerge myself in the culture because I knew my personality well enough; I personally can't fathom being "friends" with someone who harmed me in any way.
Opinions of those who were hazed
I've spoken to several students and alumni over the years regarding their take on hazing, purely out of my own interest. Here are some of the sentiments I've gathered from those who opened up to me with their opinion:
You're often so caught up in the experience that you don't question what's happening—you just do it, and when you're done, you don't regret it.
It's a way to bond with your pledge class.
Sometimes, hazing is built up to be worse than it is, especially in the eye of the beholder—if you're blindfolded, you may think you have to chug alcohol, but then you start drinking and it's a milkshake from McDonald's.
In the news
Hazing often makes its way into the news when something tragic happens. Here are some well-known hazing incidences that made it into the national media this past year:
Florida A&M
Last November, Florida A&M drum major Robert Champion was beaten to death aboard a charter bus in Orlando when fellow band mates punched, kicked, and hit him with drumsticks, causing internal bleeding. The tragedy caused sorrow and grievance for not only his family but for band members that called him "The Example." Thirteen students have been charged for his death, and the school's president resigned abruptly last summer as a result. FAMU has even called for stricter anti-hazing regulations on students, leading to a recent suspension of the dance team for partaking in hazing practices. The most horrible part about the situation is the fact that Champion strongly opposed hazing, a sentiment stated by a fellow band member in an article by the Orlando Sentinel.
Dartmouth College
In April 2012, Sigma Alpha Epsilon at Dartmouth College was put on probation for three terms for a hazing incident. There have been multiple claims that students drove blindfolded pledges off campus, expecting them to drink shots of saltwater or alcohol; enter a kiddie pool full of rotten food, vomit, and other bodily fluids; and other atrocious acts outlined in a Rolling Stone article about a former student that went through this hazing (it's worth noting that he was the only student who came out and told his story, making some question the authenticity). An alumni petition against hazing was started, and 27 members of the fraternity were charged with hazing violations.
It's not all bad
Thankfully, hazing isn't as consuming as many may assume—more and more fraternities/sororities and student organizations don't participate in borderline-abusive processes, choosing instead to have a safe, fun, yet tradition-fulfilling initiation for pledges. Some schools have taken it into their own hands to prevent negative hazing but allow newcomer-initiating processes—for example, pledges cooking dinner for the entire fraternity/sorority or carrying the heavy equipment when traveling for band.
What you need to know
If you've come across a situation where you'll likely be hazed and feel there may be potential for harm, remember that hazing doesn't have to be tolerated. There are ways to gain friends and garner lasting friendships without the potential of physical or mental anguish. Although many pledges won't dare question the "authority" leading the hazing, don't be afraid to talk to someone you trust about what you're about to go through—the worst that can happen (which may seem dismal to some) is that you won't be hazed and thus, won't be initiated into the organization. But in my humble opinion, those aren't people you should be friends with in the first place.
There are several websites you can visit to learn more about hazing:
Visit your school's website—information is often found on the student life page, or on the website for your school's Panhellenic Council.