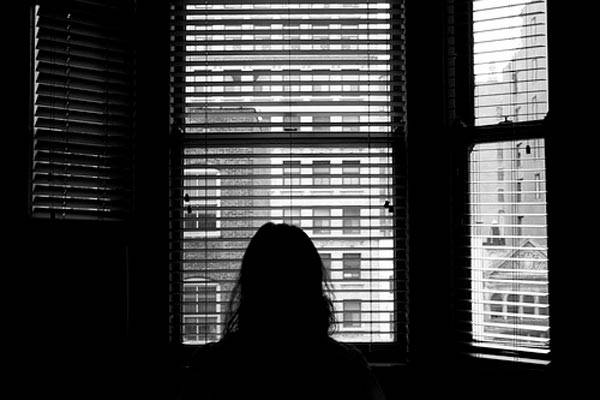 Hey, college students. Do you feel like you've changed since you went away to school? Changed a lot, even? An issue not a lot of people seem to know how to talk about or give advice on is how to deal with what happens when you go to college only to return home and feel like an entirely different person.
College is a huge transition. Whether you go to a college or university just across town or 27 hours away, you are bound to experience things that will alter your view of yourself, your beliefs, and even how the people who knew you best know you now. College is a time when you will likely be forced to be self-sufficient and more independent (even more so if you go to school far away). When your family is not right there to answer every question or make your doctor appointments or deal with the financial aid office right then and there, you have to grow up really fast and figure out how to fend for yourself. Of course, you aren't Bear Grylls-ing it and living in the wilderness all alone, but navigating your first year of college without any familiar faces or family to guide you or fall back on is a huge learning experience.
But whatever your college experience is like, what comes next is typical, but avoidable. While you have been blossoming under the newfound freedom of college, you might come home for break to find you have grown up more than you realized; your town seems smaller, your parents seem older, and nothing is quite the way you once thought it was.
It's a difficult realization: you have been in basically the ultimate incubator of new and progressive ideas, confidence, and expression (hello, college!), while the rest of your "old" world has gone on as it usually has. You might dress or speak a little differently now, or even have new beliefs or support new movements that your family has never even heard of. And if you think you feel like an imposter in your own home, imagine how your family feels!
I've seen this play out in a variety of ways. What do we usually do with the unknown? We are curious, maybe. And we're probably a little scared or daunted by it, and probably a little judgmental too. Well, I hate to break it to you, but you are now the unknown to your parents, family, and even high school friends. They are going to try to decode this new, improved you. And you might feel personally victimized! I guarantee that college offers 100 times more opportunities for you to turn into the person you want to become than any other milestone in your life. So while you might feel proud because of an organization you joined or a movement or belief system you have connected with, your family is wondering what happened to the "old" you.
This is why openness and communication are so important during your years in college. Your parents and childhood friends probably don't want a rundown of every single thing you do every single day. But if you keep them updated, whether it's by phone calls, texts, e-mails, or social media, about your accomplishments, they will have some idea about what you're up to when you finally come home and they won't be shell-shocked. The people who love you want to know how you're doing and what you're thinking and feeling. So if you attend a life-changing lecture and are completely moved by it, give your family a call and rave about it! When you come home wanting to join the Peace Corps when you previously didn't even want to cut the grass, your family will be a little less blindsided.
It may be frustrating to come home after your first big chunk of time away at college and feel like you have to regress three months just to be able to relate to your family again—or so they can relate to you. One of the most difficult aspects of college is the want and the need and the opportunity to grow and blossom and become more awesome, while still being considered a dependent member of a family unit, who used to grow and blossom around you. Your family and friends want the best for you, and it helps to share with them what you're learning and thinking and feeling. If they are supporting you financially and/or emotionally, or in any way at all, you are their investment! They want to know their time, money, guidance, etc. is being used for good and that you're doing well. No one wants to feel like a stranger in their own home, but if you do your part to remain connected in the best way for you and your family, you will be welcomed back and it will be like you never left.