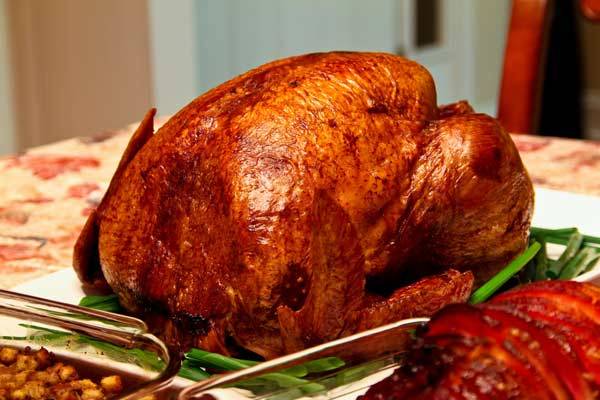 Not going home for Thanksgiving? Don't despair! Travel is expensive, especially if you call a distant country home, and for these reasons and others, college students have figured out all kinds of fun ways to spend the Thanksgiving holiday on campus!
Give back
On this day of giving thanks for what we have, it's wonderful and important to help those who have not. Whether organized by your school or a student group on campus, service events are a great way to get into the local community and give back. Soup kitchens often organize their own special Thanksgiving feasts, and since the demand is generally higher on this day, the need for volunteers is greater too—a need that is often met, which is awesome, but it also means that you should try to find a spot volunteering in advance or at least call ahead. Or you could organize or support a nonperishable food drive for those same area soup kitchens as well as food pantries. Get your other campus-bound friends in on the action and double, triple, or quadruple your impact! (For instance, can you beat this family's Thanksgiving tradition?)
Get together
Another popular pastime is the "orphan" Thanksgiving. (Believe us: it's not as sad as it sounds, although, we also like the term "Friendsgiving"!) All you need is a willing friend with an accommodating kitchen to play host or hostess—maybe you could step up to the plate!—to whoever is still on campus on Thanksgiving day. At this stage in life, Thanksgiving is a decidedly more collaborative affair, in no small part because it's likely that none of you are master kitchen ninjas like your tiny old Italian grandma. But when you work together, you can pull off an amazing potluck feast! Speaking from Friendsgiving experience, it often works well to have guests bring dishes they prepared at home and have the host take care of the turkey. Those who are less culinary inclined can chip in for soda, disposable dishes and cutlery, or a store-bought dessert!
Grab a seat
If you're from overseas, why not pull up a chair with one of the local families or even school staff that open up their homes to international students? Many families love taking international students in for the holiday, and these unofficial "adoptions" are generally coordinated by international student centers. You can bring a traditional dish from your country to share too!
Be a fan
Finally, what is Thanksgiving without football? Gather up your friends on campus to go watch a game or play a makeshift match on whatever patch of open land is available to you—and it won't take long for passersby to join in on the fun! Afterward, you can either pitch in on a more traditional meal or just stick to the football theme with a spread of wings, nachos, wings, hot cheese dips, and more wings.
And for even more Thanksgiving happenings on campus, check out our new list of Colleges Celebrating Thanksgiving!