If you're a student in the Northeast, there is a 99.9% chance that you will have a snow day tomorrow.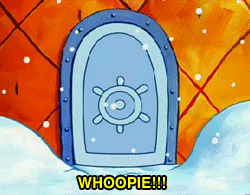 But if you think you'll be spending your day off frolicking outside or sledding downhill on a cafeteria tray, you may want to think again.
This isn't going to be your typical winter storm. Two to three feet of snow is set to hit seven states spanning a 250-mile stretch, and strong winds—some up to 75 miles per hour!—are expected to cause power outages and whiteout conditions lasting up to 24 hours. Meteorologists are calling Juno "potentially crippling," "record setting," and "historic," and several states have already announced travel bans and states of emergency.
Needless to say, you probably won't be leaving your dorm for a while.
But we've mapped out a survival guide to help college students brave the storm and make it out in one piece.
First things first: prepare for the long day ahead by stocking up on essentials today at the store.
When you're back home, start refreshing Weather.com every half hour.
If your school hasn't already made an announcement, stay awake half the night in anticipation of an official cancelation.
Eventually fall asleep and wake up with one thing on your mind.
Look out your window and discover everyone wasn't lying after all.
Go back to bed!
Wake up a little later and think about all the stuff you could get done and catch up on.
Build a fort instead.
And watch as much Netflix as possible—the power might go out soon!
Start to get annoyed with your roommate.
Venture into the hall and find creative ways to pass the time with the rest of the captives on your floor.
But make sure things don't get too crazy.
Enjoy a modest meal of non-perishable food items.
And look forward to digging yourself out the next day.
Thanks for the memories, Juno!