It's your senior year of high school, and there are only a few short months left to enjoy it! Your expectations were probably pretty high at the beginning of the year, and rightfully so. You've spent the past four years dreaming about graduating, and the day is so close! But, like a lot of things in life (e.g., The Amazing Spiderman 2, swearing off sugar for Lent, pretty much anything that Pinterest made you think you could do, etc.), your expectations don't always line up with reality...
Ruling the school
Expectation: "I'm a senior now. Get thee behind me, freshmen!"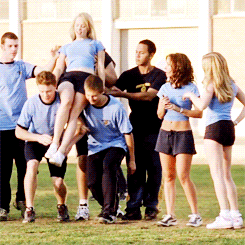 Via giphy.com
Reality: No one really cares.

Via giphy.com
Senior perks
Expectation: Being a senior means you'll get all kinds of awesome privileges. Like, the principal probably gives all seniors a special gold card good for unlimited hall-wandering and excuses from class.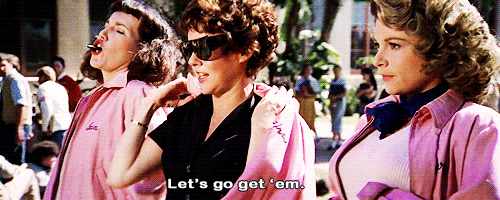 Via autostraddle.com
Reality: At best, you might get a better parking spot. But probably not.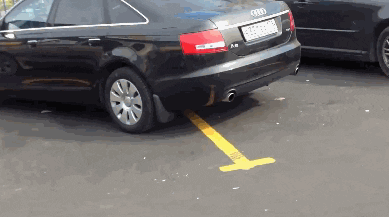 Via giphy.com
Becoming an adult
Expectation: You're turning 18, so your parents will start treating you like an adult and letting you do pretty much whatever you want.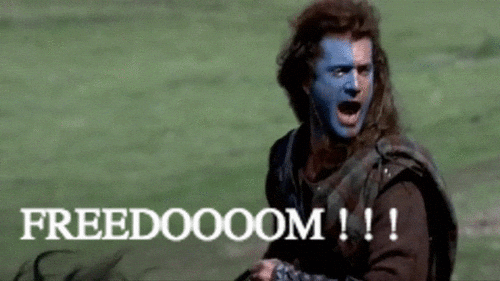 Via giphy.com
Reality: Nope. If they have it their way, that curfew isn't budging till you're 30.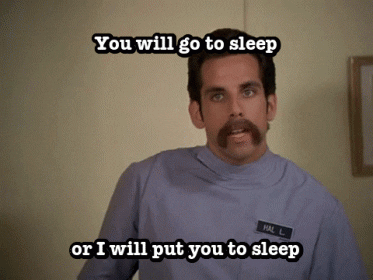 Via giphy.com
Flying under the radar
Expectation: Teachers will love you and you'll basically be immune to getting in trouble.

Via giphy.com
Reality: Detention ain't just for freshmen.

Via gillianeberry.blogspot.com
Homework
Expectation: Homework? Seniors don't get homework!

Via wifflegif.com
Reality: Most. Homework. EVER.

Via reactiongifs.com
Study habits
Expectation: Hey, all that homework? No big deal. You'll be crazy motivated to go out on a high note!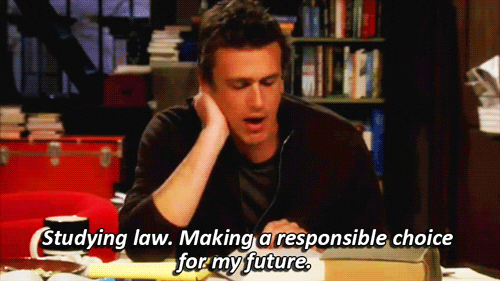 Via giphy.com
Reality: Nope with a side of nope sauce.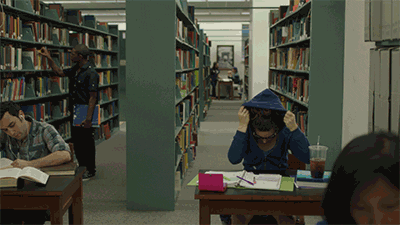 Via giphy.com
Fat envelopes
Expectation: Your mailbox will be brimming over with college acceptance letters.

Via mtv.com
Reality: When those acceptance dates actually start rolling around, you're terrified you won't even get into your safety school.

Via wifflegif.com
Prom
Expectation: Prom will be a magical night filled with dancing, friends, and maybe even a little romance.

Via crushable.com
Reality: Still feels like middle school.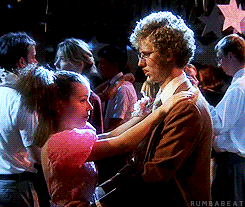 Via giphy.com
Senior pranks
Expectation: You're going to pull off the most epic senior prank of all time.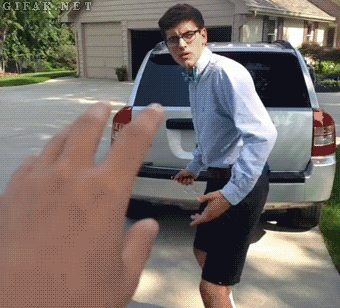 Via giphy.com
Reality: The school security guard thwarts your plans before you even begin installing a Slip 'n Slide in the gym.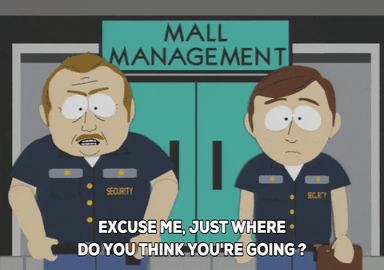 Via giphy.com
Skipping class
Expectation: Senior Skip Day is going to be the most amazing day of your life! You're gonna', like, climb Mount Everest. Or at least make waffles.
Reality: "Ummmm...so, like, what now?"

Via giphy.com
Graduation
Expectation: Graduation, at last! You're going to strut across that stage like Beyoncé!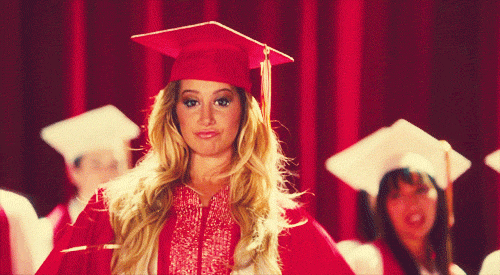 Via giphy.com
Reality: Ummmm...not so much.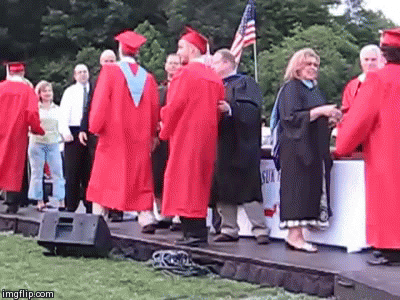 Via giphy.com
Going off to college
Expectation: College is going to be awesome.

Via mashable.com
Reality: College is going to be AWESOME!!!

Via giphy.com
But deep down, you'll always miss high school. Just a tiny bit.

Via tumblr.com
Still need to find the right college for you? Don't worry—there's plenty of time! Start searching for schools on CollegeXpress now.