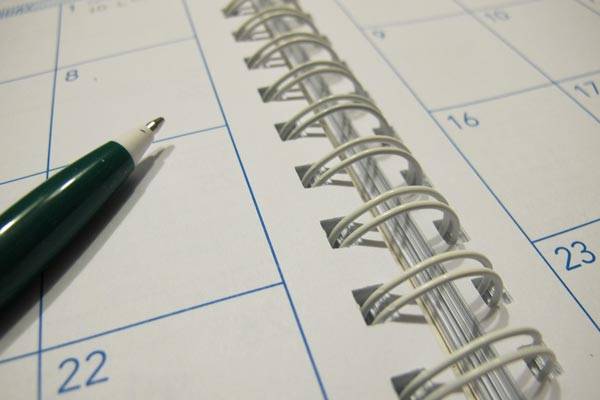 "Junior year is the hardest year of your life."
"This year is the most important if you want to go anywhere."
"School must be your top priority junior year."
The associations with junior year sound more like warnings than blessings, so naturally, I entered it just a few weeks back practically drowning in discouragement. Gathering the syllabi for my classes, four of them being AP courses, made me exceptionally anxious. I convinced myself that my teachers' expectations made a massive jump from sophomore year to junior year. I considered dropping one of my classes, because I doubted I could handle it. My mind was full of negativity before I even knew what junior year would hold.
As classes got underway, I knew I needed a change, so I told myself that I would make junior year the opposite of what I expected—which is to say a stress-filled nightmare. I built a new organizational system for myself. I color-coded my planner and kept track of assignments, tests, extracurricular meetings, and personal events. I took everything off the desk in my bedroom except for a to-do list. I got to work as soon as I got home and wouldn't let myself get distracted.
Related: Time Management and Study Skills
As I'm writing this, it's less than a month into my junior year and using my new organizational habits, but I already feel like I can make this year one to remember in the best way possible. The changes I made to my daily life were small yet impactful. I know this year will continue throwing challenges at me, but I also know I will be able to take them on. I won't pretend as though I haven't felt stressed, because that would be a lie, but I can tell you I've endured it by taking time to plan and going one textbook page at a time. Telling yourself that you can succeed is one thing, but believing it is something else. The latter can only be achieved if you're willing to put in the time.
Working hard in your classes and personal projects is the only way to real success. No exceptions. We are given one shot to show the world what we've got, and high school is the prime time to explore what your purpose is. There will always be lessons you don't find rewarding at the time that come back to you later in life. Sitting in pre-calculus may leave you wondering why you need to spend an hour solving functions, but you'll find later that the class helped you gain critical-thinking skills. Getting a head start on cleaning your room when you planned on watching TV will teach you the power of self-discipline and rewarding yourself.
Don't go into junior year discouraged by what you've heard. Keep your mind open, work hard, and assume the best. If you find you're getting overwhelmed by negativity (yours or someone else's), change your mindset. Whatever year of school you are embarking on, make it the best one yet. And never settle for anything less.