Ever wonder if what's important at your high school or college is trending everywhere else too? From the Snapchat update to Tide Pods, what's good for binging on Netflix to the Paper Challenge, here are all the hottest trends of 2018 so far.
TV and movies
Image via IMDB

Netflix binging
Riverdale
"Black Panther, lots and lots of Black Panther (and in the same vein, Michael B. Jordan)."
The Walking Dead
Grey's Anatomy
Big Brother
The Office
Game of Thrones
Parks and Recreation
Rick and Morty
Black Mirror
Altered Carbon
"Right now the trend is binge-watching The Bachelor season 22—anyone you talk to will know exactly what went down that week, and will undoubtedly have a strong opinion on Arie Luyendyk Jr."
Stranger Things
The Winter Olympics
Queer Eye
Siesta Key
Fashion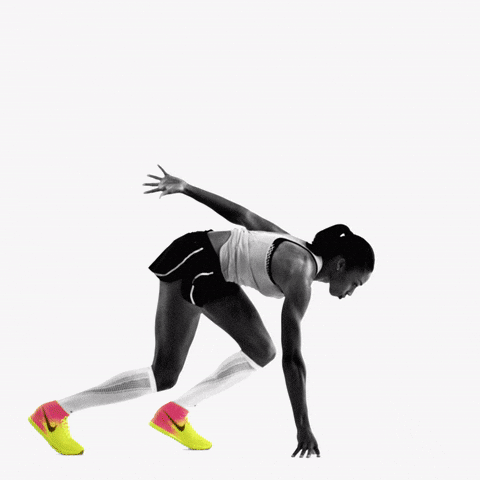 Birkenstocks
Crocs
Oversized T-shirts
Nike
Supreme
Champion
Celebrities, music, and dance
Michael B. Jordan
Drake
Kylie Jenner and her baby
Bruno Mars
"Everyone is getting good laughs from Fergie's National Anthem at the NBA All-Star Game."
The Kardashians
Cardi B
Gucci Gang
K-Pop
"For whatever reason, people at my school have only just now entered the Hamilton phase. So basically lots of people singing out of the blue, 'Alexander Hamilton!'"
Migos
Post Malone
The "Zam"
Food
Brunch
Dunkin' Donuts iced coffee
Yerba Mate
Protein shakes
Apps and games
Instagram live and Instagram stories
"Complaining about the new Snapchat update is pretty common."
Bitmoji
Listening to non-mainstream music on Spotify
Playing the HQ Trivia game
Tinder
TriviaCrack
Having Finsta accounts to post embarrassing pictures and stories
Twitter
"Instagram photos poking fun at bad parking jobs!"
VPNs
Fortnite
Activities and social activism
Student walkout; image via ABC News
The Parkland shooting
"The students at my school are becoming increasingly involved in activism and protesting for stricter gun regulations."
Feminism
Mini-THON
DACA
Whether teachers should carry guns
"Political activism is slowly rising, especially for the people in my classes."
Ventura fires
LGBTQ+
Promposals/school dance season
Greek life
"Valuing our community is something that is trending (almost constantly) through my school."
Physical fitness
Camp
Other trends
Sharing all the memes
"Do you know de wae" meme
Airband
"The Tide Pod meme is dying down, but it trended for quite a while."
The Paper Challenge
'80s music/fashion
IB memes
"Students like to walk around in shorts and short-sleeve shirts in the cold weather! I think it's a Midwest thing."
Vine compilations on YouTube
"Anxiety! Lol"
Complaining about the weather
What else is trending at your school? Send us your trends and Insta stories @CollegeXpress.