Monday, February 1
Black History Month begins
The past year's Black Lives Matter movement has been one for the history books. Encourage your students to spend this month learning and listening in the continued fight for equality. Happy Black History Month!
Heroes of History: 5 Unsung Black Male Figures & Heroes of History: 5 Inspiring Black Female Figures: We'll have more Black History Month content coming this month, but until then, read about some amazing Black historical figures in our Heroes of History series.
Career and Technical Education Month begins
Career and Technical Education Month is celebrated to promote educating students in high-demand technical careers such as health care, information technology, manufacturing, and more. Learn more from the Association for Career & Technical Education.
National School Counseling Week begins
Thank you, school counselors, for all the hard work you do for your students! This year's theme is "All in for All Students," highlighting your dedication to student success.
Showing Counselors Appreciation for National School Counseling Week: If you're looking for a feel-good read, check out the wonderful things students had to say about their counselors last year!
College application deadlines
Although most schools have application deadlines in January, there are a handful of schools with February deadlines that are coming up—soon! Check this list of schools from Prep Scholar to see which schools have upcoming admission deadlines.
Tuesday, February 2
Groundhog Day
Let's all hope our buddy Punxsutawney Phil doesn't see his shadow so we can social distance in nice weather again!

Groundhog Day via GIPHY
Saturday, February 6
ACT test date
This ACT test date is available to students nationwide.
Tuesday, February 9
Moon Prep Summer Planning Webinar
It may seem like summer is a long way off, but it's never too early to start planning. Students can sign up for Moon Prep's "Summer Planning in a Covid World" webinar on Tuesday the 9th from 8:00–9:00 pm.
National Pizza Day
Encourage your students, teachers, parents, friends, or just about anyone to chow down on some pizza today. You all deserve it!
Video: How to Cook Pizza in the Microwave: If you can't get the good stuff from a shop today, here's a quick tutorial on how to make an easy microwave pizza at home!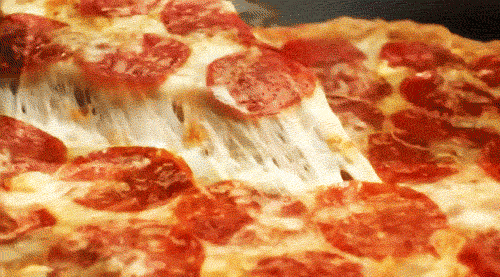 via GIPHY
Thursday, February 11
Free SAT Bootcamp
Students can sign up for a free SAT bootcamp hosted by Kaplan on Thursday the 11th from 7:00–8:30 pm to prep for the test.
SAT normal registration deadline
Today is the normal registration deadline for the March 13 SAT test date.
Friday, February 12



Chinese New Year
This Spring Festival is marked by the first new moon between January 21 and February 20 to celebrate the end of winter and the beginning of a new spring. Happy Chinese New Year!
Saturday, February 13
Free ACT Prep Class
The first of Kaplan's two free ACT prep classes for the month will be on Saturday the 13th from 2:00–3:00 pm. Sign up now!
Sunday, February 14
Valentine's Day
Snuggle up to your loved ones with an in-home date night today! Just because we have to be careful doesn't mean we can't celebrate love.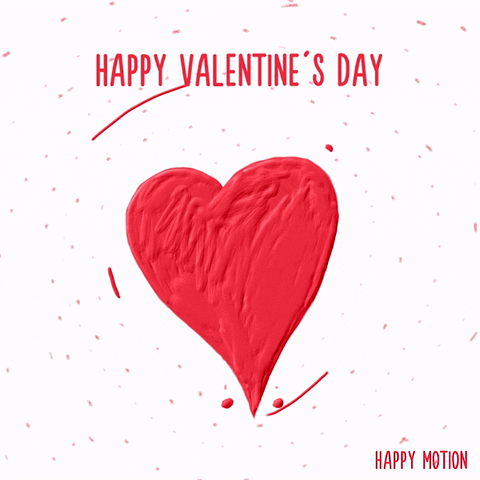 via GIPHY
Monday, February 15
President's Day
This year marks the 142nd year of celebrating President's Day. Brush up on your presidential history with our list of Colleges and Universities Attended by US Presidents.
Tuesday, February 16
ACT multiple-choice scores released
The multiple-choice section of the February 6 ACT test date should be released by today.
Wednesday, February 17
Ash Wednesday
Today marks the beginning of the religious celebration of Lent in which people fast, give up something meaningful for the duration, and set goals to help others in need. Happy Lent!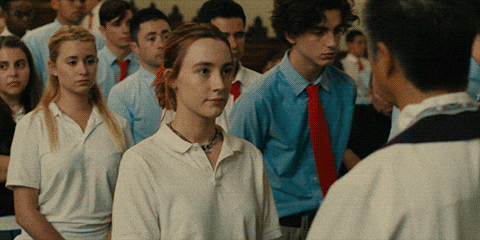 Lady Bird via GIPHY
Thursday, February 25
Moon Prep Medical School Webinar
Calling all future doctors! Moon Prep is hosting a webinar for students seeking to gain admission to medical school. Sign up for the free webinar that'll take place from 8:00–9:00 pm on Thursday the 25th.
Free ACT Prep Class
Kaplan's second free ACT prep class of the month will be from 6:30–7:30 pm on Thursday the 25th. Sign up before it fills up!
Sunday, February 28
Free SAT Bootcamp
This is the only other chance to join Kaplan's free SAT bootcamp this month. This session will be held from 3:00–4:30 pm on Sunday the 28th.
What Standardized Tests Should You Take (or Not)?: Students don't need to take both the SAT and ACT, but there are certainly differences they should consider before they choose one.
Have your students joined the CollegeXpress community yet? Refer them here! You can also visit our Counselors section and our COVID-19 resource page for more important information and updates.