February is a short but exciting month for high school students! They can celebrate Black History Month, college acceptances (which should start rolling in anytime), and a nice, well-deserved week-long break from school. Here are some other important dates that students, counselors, and families should be aware of to make the most of the month. Happy February!
General monthly planning
Month-long observances and events
Black History Month: Celebrate and learn about Black history and culture this month with CollegeXpress by checking out all our Black History content!
Career and Technical Education Month: Career and technical education prepares students for high-wage, high-demand careers in fields like health care, information technology, advanced manufacturing, hospitality, and more. To learn more about what some of these careers entail and the kind of earnings students can expect, check out our article on the Top 10 Career Fields in America: What You Should Know.
Lent: Lent is observed for over a month in the Christian religion to commemorate the 40 days Jesus spent fasting in the desert. It commences on Ash Wednesday (February 22), when fasting begins, and ends on April 6, just before Easter Sunday. We wish a reflective Lent to all those who honor the tradition.
Wednesday, February 1
National Freedom Day
Today honors the signing of the 13th Amendment to the US Constitution, which abolished slavery.
National Girls and Women in Sports Day
Today honors everything that incredibly talented and resilient women athletes can do and have accomplished. Help young student-athletes pursue their dreams in college with these tips.
Thursday, February 2
Groundhog Day
Will Punxsutawney Phil see his shadow, or will winter end early this year? Why do we trust a groundhog, anyway? These are the important questions!
Saturday, February 4
SAT Live Online Trial Class
Kaplan is offering four back-to-back free SAT Live Online Trial webinars this month to prep for the test. Students can sign up for the first one on Saturday the 4th from 2:00­–4:00 pm ET.
Sunday, February 5
Tu BiShvat
This Jewish holiday is also known as Rosh HaShanah La'Ilanot, translated as the "New Year of the Trees." In Israel, the day is an ecological awareness event in which people plant trees in celebration.
SAT Live Online Trial Class
This is the second of four daily free courses for students to prep for the SAT with Kaplan on Sunday the 5th from 6:30–8:30 pm ET.
Free ACT Live Online Trial Class
If your students are planning on taking the ACT instead of the SAT, they also have a free opportunity to prep today with Kaplan's ACT Live Online Trial Class from 12:00–2:00 pm ET on Sunday the 5th.
Free SAT/ACT & Scholarship Webinar
Prep Expert's free "10 Secrets to Raise Your Child's SAT or ACT Score & Get Scholarships to a Top College" webinar helps parents and students work together to bring up standardized test scores and find scholarships to top colleges. It starts at 6:00 pm ET on Sunday the 5th!
Monday, February 6
Start of National School Counseling Week
School counselors are integral to high school student success. This year's theme for the week-long celebration is School Counselors: Helping Students Dream Big. Check out the American School Counselor Association to learn more.
SAT Live Online Trial Class
The third of four back-to-back free Kaplan Online Trial Classes will take place on Monday the 6th from 7:30–9:30 pm ET.
Tuesday, February 7
Today is the last chance for students to prep for the SAT with a free Kaplan Online Trial Class. Students should be ready to settle in for this one from 6:30–8:30 pm ET.
Thursday, February 9
National Pizza Day
What better excuse do you need to go grab a slice (or even a whole pie). Happy Pizza Day!
Friday, February 10
SAT Regular registration deadline
Today is the Regular registration deadline for the March 11 SAT test date.
Saturday, February 11
ACT test date
Today is an ACT test date for students across the country.
Free ACT Live Online Trial Class
If students miss the first session, they can still prep for the ACT with Kaplan's second session of the month from 1:00–3:00 pm ET on Saturday the 11th.
Sunday, February 12
Super Bowl LVII
Encourage your students to take a break from academics this Superbowl Sunday to eat some good food and cheer on a couple of great teams! (Plus, nobody wants to miss Rihanna's halftime show!)
Tuesday, February 14
Valentine's Day
Whether you're snuggling up with your favorite person, going on a friend date, or enjoying an evening at home, we wish you a happy and love-filled Heart Day.
Friday, February 17
Random Acts of Kindness Day
Do something nice for someone else today and spread kindness wherever you go!
Saturday, February 18
Maha Shivaratri
This holiday, which goes into Tuesday, is a major Hindu festival honoring the god Shiva. Wish your Hindu peers a Happy Maha Shivaratri!
Isra and Mi'raj
Today is an important Muslim holiday honoring a miraculous nighttime journey taken by the Prophet Muhammad. We wish you a blessed day!
Monday, February 20
Presidents' Day
Happy Birthday to George Washington and Abe Lincoln. To everyone else, enjoy the long weekend!
Monday, February 27
Peace Corps Week
The Peace Corps is an incredible opportunity students can pursue during a gap year before college or after graduation. Learn more about it and other options with our article on What to Do When You're Not Ready for the Real World.
Tuesday, February 28
SAT Late registration deadline
Today is the Late registration deadline as well as the deadline for changes or cancellations for the March 11 SAT test date.
CollegeXpress monthly scholarship deadline
Starting February 1, remind your students to register on (or log back in to) CollegeXpress and answer one question by the end of the month to be entered to win our $1,500 Thank Your Counselor Scholarship. One student will walk away with $1,000, and their counselor will win $500 too (good luck to you and your students!).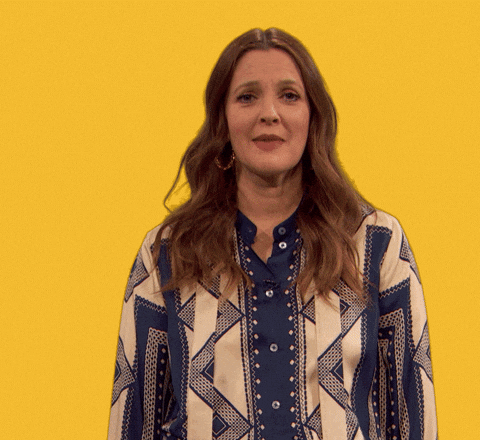 @thedrewbarrymoreshow via GIPHY
Have you joined our counselor community on LinkedIn yet? Check out the group CollegeXpress for School Counselors and Educational Consultants to connect with others in the field and get alerts about upcoming scholarships, new articles, and more.