March is upon us! And we're looking forward to better weather, warmer temperatures, and longer days when we spring forward this month. Help your students get motivated through the last of the short, cold days with our latest College Planning Calendar, featuring lots of important observances, helpful resources, and fun holidays during the month of March.
General monthly planning
Month-long observances and events
Wednesday, March 1
Peace Corps Days
The Peace Corps is known as the great American volunteer program and sends volunteers all over the world to help others. Peace Corps Day commemorates its founding by President John F. Kennedy in 1961.
ACT scores released
Scores for the February 11 ACT test date to be released between today and April 8.
SmartTrack Parents Webinar
At the beginning of the month, SmartTrack College Funding is hosting a free webinar for parents called What You Need to Know Now About Paying Less for College, where parents of college-bound teens can learn the best ways to pay for their students' education. They can pre-register for this event that will take place on Wednesday the 1st at 8:00 pm ET.
College Planning Webinar
Moon Prep is also hosting a free College Planning: High School Students recorded webinar over Zoom to help high schoolers start the college planning process early. It will take place between 7:00­–8:00 pm ET on Wednesday the 1st, so encourage them to register ASAP!
Thursday, March 2
National Read Across America Day
The National Education Association promotes literacy across the nation on March 2, with a particular focus this year on creating and celebrating a nation of diverse readers.
SAT Live Online Trial Class
Kaplan is offering three free SAT Live Online Trial webinars during the first week of the month to help students prep for the test. They can sign up for the first one on Thursday the 2nd from 6:30­–8:30 pm ET.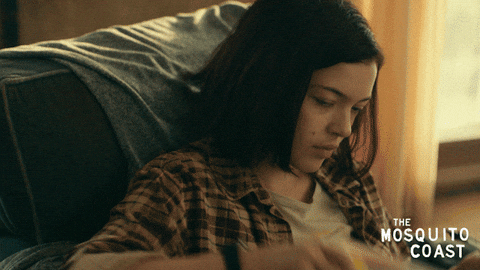 Friday, March 3
College interview webinar
Moon Prep counselors are also helping students with a free webinar entitled The Complete College Interview Guide on Friday the 3rd from 7:00–8:00 pm ET.
Saturday, March 4
SAT Live Online Trial Class
The second of Kaplan's free SAT Live Online Trial webinars will take place on Saturday the 4th from 9:00­–11:00 am ET.
Sunday, March 5
Prep Expert webinar
Prep Expert is offering a free webinar for students and parents on Sunday the 5th at 6:00 pm ET to help students raise their SAT or ACT scores and land great scholarships to top colleges.
Monday, March 6
SAT Live Online Trial Class
If your students are taking the test soon, make sure they don't miss the last free SAT Live Online Trial webinar on Monday the 6th from 7:00­–9:00 pm ET.
Tuesday, March 7
ACT Live Online Trial Class
Students can also prep for an upcoming ACT test date with Kaplan this month in one of two sessions, the first on Tuesday the 7th from 5:30–7:30 pm ET.
Wednesday, March 8
International Women's Day
We're celebrating women all month long, but be sure to give the women in your life some extra appreciation today on International Women's Day during International Women's Week!
Scholarship search crash course
Moon Prep isn't just helping students with the college search and applications this month—they're also sharing their knowledge on scholarships with a 9-Day Crash Course: The Search for Scholarships webinar. Students can register now for this one taking place on Wednesday the 8th from 7:00–9:00 pm ET.
Friday, March 10
ACT Regular registration deadline
Today is the Regular registration deadline for the April 15 ACT test date.
Saturday, March 11
SAT test date
Today is an SAT test date for students across the country.
ACT Live Online Trial Class
The second ACT Live Online Trial Class with Kaplan takes place on Saturday the 11th from 2:00–4:00 pm ET.
Sunday, March 12
Daylight Saving Time begins
Don't forget to set your clocks forward before you go to sleep on Saturday night and get ready to enjoy longer days (and hopefully some warmer weather)!
Tuesday, March 14
National Pi Day
Pizza pie, apple pie, 3.14159—whatever your favorite pie is, be sure to celebrate this fun academic-based holiday with your students!
College application and supplemental essay video courses
Ethan Sawyer, the College Essay Guy, is hosting four weeks of webinars for students from March 14–April 4 on How to Write the College Application + Supplemental Essays. Sessions will run every Tuesday of the month, but time may vary depending on which track you sign up for. Session topics in weekly order include the college application, the "Why us?" essay, supplemental essays, and more supplemental essay and bonus content. Please note that courses aren't free, but payment plans and pay-what-you-can requests are available.
Wednesday, March 15
College interview webinar
If students miss the first session and still need assistance with interview prep, Moon Prep will be hosting "The Complete College Interview Guide" webinar again on Wednesday the 15th from 7:00–8:30 pm ET.
Applying to college webinars
The College Essay Guy is offering three weeks of webinars for both counselors and students and their families on how to apply to highly selective schools. The counselor courses will take place on the 15th, 22nd, and 29th from 1:00–2:30 pm ET, with the student sessions on the same dates from 7:00–­8:30 pm ET. Pay-what-you-can spots can be requested for both students and counselors with limited budgets, so don't be afraid to reach out.
Friday, March 17
St. Patrick's Day
Also known as the Feast of Saint Patrick, this day honors the Irish patron saint and is the perfect opportunity to wear some green. Erin go Bragh!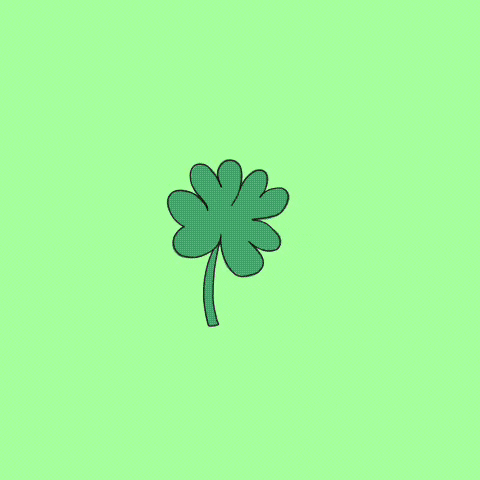 Monday, March 20
First day of spring
Happy spring! Get outside, smell the freshly blooming flowers, and stretch out your legs after a long winter.
Wednesday, March 22
Start of Ramadan
Ramadan is a month-long observance in the Islamic religion that's celebrated worldwide. During this month, Muslims partake in fasting, prayer, reflection, and community. Ramadan Kareem!
College applications webinar
Moon Prep is offering one last free webinar this month to help students with their college applications. They can register for Crash Course: A Step-By-Step Guide for Applying to College on Wednesday the 22nd from 7:00–8:00 pm ET.
National Agriculture Day
It's time to celebrate the contributions agriculture provides to all our daily lives. Students interested in a related college major and career path should check out our agriculture scholarship listings!
Friday, March 24
ACT Late registration deadline
Today is the Late registration deadline for the April 15 ACT test date.
SAT scores released
Scores for the March 11 SAT test date should be released today and sent to colleges within 10 days.
Sunday, March 26
CollegeXpress Day (aka Make Up Your Own Holiday Day!)
What better holiday could there be than one that celebrates CollegeXpress! Thanks for being a part of our community and utilizing us for all your college planning needs.
Friday, March 31
CollegeXpress monthly scholarship deadline
Today is the last day to enter the $1,000 CollegeXpress March Madness Scholarship! Make sure all your students are registered for a chance to win free money for school this month—not just seniors!
Have your students joined the CollegeXpress community yet? Refer them here! Just by signing up, they have a chance to win not only our monthly mini scholarships but our annual $10,000 scholarship contest as well.