College counselors Peggy Stacy and Gail Meyer offer their advice to parents and students juggling college admission and holiday stress.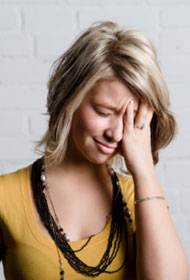 Early Decision, Early Action, Non-binding Single Choice Early Action. In those first heady days of fall, applying to college under one of the early plans seems like such a great idea: better odds and the promise of a joyous winter break. But sometimes, despite all the right stuff, applying early can go wrong, leading to broken hearts, fury, and for some students, their first introduction to personal injustice.
Add a game of December roulette to our national obsession with college admission, and overwrought, hormone-fueled teenagers are ready to collapse like a heap of silver tinsel. With Christmas music shouting at every turn and holiday lights twinkling in the dark, a disappointing e-mail from a dream college leaves 17-year-olds with little appetite for gingerbread men or potato latkes. Worse, they now have to write all of those supplemental essays, just when they feel most reject-able and least inspired.
What's a parent to do?
Encourage 48 hours of railing, weeping, moping, or whatever style of despair works for your family. Flannel pajamas and a marathon of Beverly Hills 90210? Think back to when your child was recovering from a bout of croup in nursery school; this hurts more. Tip-toe past their bedrooms, stopping just long enough to validate their rage. Ignore the ice cream melting on the Pottery Barn quilt.
After two days, throw open the windows, change the bed linens, and encourage exercise and lots of it. Assign tasks—bringing baskets to the homeless shelter or driving Grandma to the mall—there's a big, complicated world out there and plenty of need; our kids will survive a rejection letter from Top-Choice College .
Back in the application saddle
Just like the advent calendar measures out days with glittery little paper doors, after 72 hours, students... it's time for re-entry. The University of XYZ is waiting for you to share "a time you found something you weren't looking for." Second-Choice College wonders, "What book is at the top of your (real or imaginary) bedside table stack to read and why?"
Start with just one—you are a college application veteran now, older and wiser than you were in October. Write with honesty. Try working for 60 minutes without Facebook or texting on your iPhone. Writing is therapeutic, really. Parents, reward effort with warm cookies—it's the holidays. If no one in your family is domestic, baking commercially pre-made dough will fill the house with the nostalgic scent of a past few of us actually had. Desperate times call for sugar and artificial additives. Don't read the ingredients.
Before you know it, the normal rhythm of daily life beats again and the rest of the applications are safely uploaded. By the time Wisconsin faces Oregon at the Rose Bowl, you might even hear these healing words, "Maybe Top Choice College wasn't the right school for me anyway."
Happy holidays and have a wonderful new year!
Peggy Stacy is an Application Essay Consultant.
www.peggystacy.com
Gail Meyer is an Educational Consultant for College Counseling.
www.gailmeyer.org