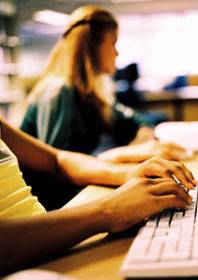 Starting in August of this year,
The Common Application
will be instituting several noteworthy changes. Since there are currently 488 Common App member schools (and that figure will grow to 527 this fall), these changes will affect thousands of hopeful college applicants and the counselors and parents helping them through the application process. And some of them, particularly those with an "if ain't broke, don't fix it" mentality, are worried that these modifications will do more harm than good.
Here's a summary of the changes:
The new version will no longer include "topic of your choice" as an essay prompt and will instead require applicants to choose one of four or five essay topics.
For the first time, the 250- to (now) 650-word limit will be strictly enforced. Essays must be entered in a box instead of uploaded as .doc or .pdf files, and applicants submitting too few or too many words will receive an error message until they comply with those parameters.
There will no longer be an activities essay, a 150-word paragraph that was previously required of all applicants.
There will be fewer questions per screen and students will not have to answer questions that don't apply to them.
Progress checks will show students what parts of the application they have and have not completed.
Students will no longer be able to upload résumés, though Common App member schools will have the ability to make an alternative option available.
Students will now be able to indicate if they qualify for fee-waivers just once instead of asking about each school they're applying to.
After next summer, there will no longer be an option to submit a paper application.
Most of the frustrated chatter around the interwebs seems to focus on those first two points, with many counselors worried that the new essay restrictions will limit their students' ability to make themselves stand out. Requiring students to enter their essays into a box eliminates the creative possibilities afforded by the option to upload a document. In a recent Huffington Post piece, Bev Taylor of The Ivy Coach gave the example of a student who included cartoons from The New Yorker for which she had written clever new captions. And forcing students to choose from one of five essay topics may prevent them from showcasing the personal characteristics that could make them an asset to the student body.
One of the fears is that even the most brilliant of applicants simply may have nothing particularly enlightening to discuss on any of those preselected topics and may drop off admission officials' radars because they weren't allowed to demonstrate their creativity or unique interests and experiences. And I'm still not quite sure why the decision was made to do away with the "topic of your choice" option in the first place. A letter dated December 4, 2012, from the Common App's Board of Directors made the following statement regarding the new essay prompts:
"This initiative began with an interest in reinforcing the importance of writing, and to provide better guidance to students who don't have access to good college counseling. Please know that the Board is committed to providing five new essay prompts that will allow students to thoughtfully and creatively write about themselves and their interests."
Still, I don't see the harm in giving students (perhaps especially the students who lack access to good college counseling) a 500-word opportunity to differentiate themselves from potentially thousands of other applicants with similar academic records. And won't all those essay readers grow weary of reading about the same few subjects over and over again?
On the other side of the argument are those who believe that asking the same questions of all students will level the playing field by creating a more standardized way for admission officials to compare applicants. And some students may actually feel more stress about their applications if they're given free reign to discuss whatever they'd like in their essays, so limiting the topics and enforcing the word count may give them some welcome structure and help them focus.
But Doris Davis, a former president of the Board of Directors of the Common Application, posed an interesting question in a recent piece for The Washington Post: "To what extent can an application that is used by schools that admit fewer than 10% of applicants also be used by schools that admit over 70% of applicants?"
While I don't know the answer to that question, and I certainly don't mean to disparage the Common Application, I do believe that students should take whatever steps they can to make themselves stand out in their college applications, even if these new measures seem to have thwarted their efforts toward that end. They can be as creative as possible with the essay topics they are allowed to choose from. They can make the most of college visits and establish personal connections with key people on campus. And, with your help, they can apply to the schools best suited to their interests and needs, be themselves, and know that one day soon these pesky tests and essays and applications will be but a distant memory they think of in passing as they embark on the next four years of their lives.
What do you think of the changes to the Common App, and in what ways do you encourage your students to express their creativity and individuality in their applications? Share your thoughts in the comments.