It feels like the fall semester just started, when your college student packed their bags for their college adventure—but the holidays are already around the corner! Shop for the college student (or students!) in your life by picking out gifts they will actually use and enjoy on campus.
Here you'll find some of our favorite gift ideas for college students. They're split into two sections: dorm items, and gifts and services that are good for freshmen, sophomores, juniors, and seniors.
From pretty to practical, these gifts are sure to be a hit.
College dorm gifts
It'll never be their childhood bedroom, but you can help make their new dorm feel like home with these essential items.
Personality-packed bedding
Standard dorm room furniture rarely sparks creativity. However, the bed becomes a focal point, particularly when it's decorated with bedding that reflects your college student's style and personality.
When it comes to the comforter, go for fun, vibrant patterns and colors to pair with more muted decorations. Or stick with a neutral comforter so they can use bolder throws, pillows, and other accessories. A couple hearty sheet sets are all they'll need to get through the year. Breezy cotton sheets are perfect for hot summers, and cozy fleece sheets are snuggly in the winter. And don't forget to check if they need extra-long bedding!
Accent pillows
A few accent pillows can brighten up any space, and that's especially true in a dreary dorm room. Adding two or three pillows will add texture, pattern, and color for more visual interest. They're also easy ways for your student to show off their interests to their new friends. From their favorite sports teams to school colors, fun patterns to their favorite quotes, there's a style of pillow out there for everyone.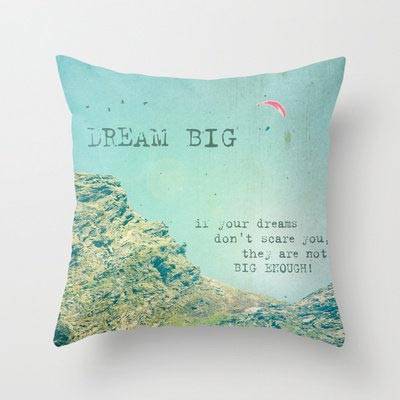 Potted plants and succulents
Every space benefits from some nature, and the dorm room is no exception. A few low-maintenance plants or hard-to-kill succulents are perfect for bringing freshness to your college student's dorm. Not only are they easy additions to the space but some plants are even known for cleaning the air and helping to get rid of illnesses, which is always welcome in tight dorm quarters.
Folding chair or floor pillow
If the room allows, a folding chair or a pair of floor pillows can create easy extra seating for hangouts or an instant reading nook. They can also be tucked under beds and in closets when not in use.
Rug
It's not uncommon for dorm rooms to feel cold and sterile. A simple small or medium-sized rug can go a long way at bringing warmth into your student's room. Though patterns are fun, it may be more practical to stick to a shag rug that's relatively neutral. That way it can easily blend with any roommate's bedding and décor too.
Mirror
Mirrors are perfect for making even the smallest dorm room feel much bigger. Not only will a mirror make it easy for your student to get ready on a Friday night, it's a simple way to create a focal point that's both functional and eye-catching. Hang one over the dresser for easy access, or save space with a wall-mounted or behind-the-door option.
Table lamp
It's often the first thing your student sees in the morning and the last thing they see at night. A cute little table lamp is an easy gift that your student will use every day. Typical dorm room fluorescents can be harsh and unforgiving, so introducing warmer lighting sources like a bedside table lamp will keep things productive and more soothing, especially when they're studying into the wee hours of the night.
Extra storage
There's a reason many dorm rooms are—well—less than pristine, and that's lack of storage space. With few built-in storage options available in the standard dorm, items like under-the-bed bins keep miscellaneous belongings out of sight and out of the way. A set of decorative boxes can store things like cold-weather gear or art supplies when not in use.
Corkboards and hanging tools
Corkboards and various hanging tools have become synonymous with dorm wall decorating guides for a reason. Your student is in the midst of starting a new life away from home, so give them an easy-to-use system for hanging pictures of family and friends, for old memories and new ones.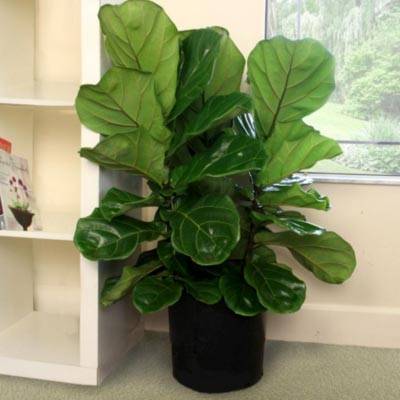 Gifts and services for every year of college
Is your student's dorm already decked out to the nines? Make sure they also have these campus essentials for every year they're in college.
Freshmen
School supplies: They've got four years ahead of them—four years full of broken pencils, excessive paper usage, and overstuffed backpacks ready to tear apart at the seams. Teach them about minimizing waste, of course, but also help them replenish their supplies as they get low with this gift.
Planner/agenda: If your student doesn't have one already, an agenda is a great way for them to stay on top of their assignments, meetings, and the many other priorities they'll have as a student. And despite having fancy calendar apps on their phone, plenty of students say they still like using a paper planner. Easier to color code. (We respect that.)
Hand sanitizer: Hey, those shared bathrooms aren't exactly germ free…
Camera: College will be some of the greatest years of their lives. Students should capture them! Even if they use the camera on their phone like they're the next Annie Leibowitz, a real camera can help them hone their photography talents.
Wallet: Give your student one compact case where they can keep their dorm key, college ID, phone, money, etc. Don't make them use that embarrassing, freshman-identifying lanyard.
Swiss army knife: All the tools they need in one tiny, handheld gizmo. Just make sure it's a school-sanctioned tool.
School spirit gear: Help them build up their wardrobe with t-shirts, sweatshirts, pajama pants, and anything else with their college name and logo.
Travel mug. They're going to need something sturdy to carry that coffee with them to class. A trendy travel mug will do the trick.
Journal. They say journaling is one of the best ways of tracking your growth and making sense of your goals, dreams, and plans over time. Sounds like everything college is about!
Sophomores
Tickets/gift cards to local places: Your student finally has the guts to go out and explore a little bit. Give them a boost with some money to spend. Bonus if the business also offers a student discount.
An e-reader: Whether they've declared their major or are still exploring, enable them to download e-books relevant to their career interests or just so they can read fiction to unwind before bed.
Netflix/Hulu/Amazon Prime subscription: Sometimes, they need a break from studying. Watching an episode (or 10) of their favorite show can do the trick. A subscription to one (but probably not all three!) of these streaming services will be much appreciated.
Slippers: Give those worn-out shower flip-flops (and your student's feet) a break with some comfy slippers.
Workout equipment: So, your college student gained the freshman 15, huh? Help them burn it off! Give them some sneakers, weights, and other workout wear can keep them healthy. A gym membership can make a nice gift too, but double-check to make sure they don't already have a free campus gym membership.
Portable speakers: Those tiny speakers on their phone and/or laptop were acceptable freshman year. Your student is in the big leagues now. Plus, with decent speakers, they can host shindigs in their dorm—as opposed to wandering out into the cold, scary world.
Juniors
Bulk store membership: They grow up so fast, don't they? When you grow up, you need more stuff. Might as well get that stuff in bulk.
A portfolio: We're thinking a nice leather portfolio or folder for starting their internships—and, of course, for that first job they'll have after graduation.
Outdoor gear: Now that their majors are declared and the tests are tougher, students need to take a break and venture into the great outdoors.
Noise-canceling headphones: By junior year, students need to tune out the world and focus.
A goat: Your college student is starting to grow up and care about the world. Encourage them by giving an animal to a third-world family in need in their name through a group like Heifer International.
Magazines: They know what they want to do for a living, so help nourish their career interests with a magazine or trade publication subscription, whether print or digital.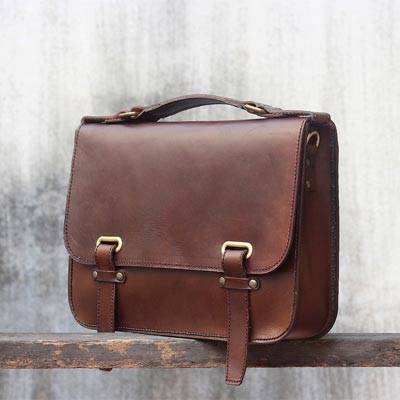 Seniors
Coffee maker: Be honest: you need this to get through your day. Your student does now too. Give the gift of caffeine.
Class ring: Yes, it's a little pricey, but it's a great way for college students to carry their alma mater with them everywhere (without getting a full-body tattoo of the college mascot, of course).
Briefcase: Any work-type bag will do, but make sure they're not walking into an interview with a tie-dyed backpack.
Recipes: Julia Child's Mastering the Art of French Cooking might not be ideal, but that's okay. There are plenty of easy cookbooks/websites out there for the beginner.
Business cards: Nothing says "I'm done with college and insanely professional" like custom business cards. Good for networking as well as entering raffles for free lunches at local businesses...
Diploma frame: It's sweet and symbolic, and will also ensure they graduate on time (right?!).
There you have it! More dorm gift ideas than you (or your wallet) probably know what to do with. What are your favorite gift ideas for your special college student? Share in the comments, or get in touch over social media.