Are you a budding inventor? Do you have an idea for a product that could change the world? Then you'll want to attend a college that supports entrepreneurial mindsets with resources to help you achieve your goals.
So which schools are the most innovative? By using Anaqua's AcclaimIP patent analytics software, we took a look at colleges and universities with the most patents granted by the United States Patent and Trademark Office in 2019 to find out.
Summary of the analysis
Globally, California seems to reign supreme. In the US, West Coast schools dominated for the second year in a row, with three schools in the top 10 (including the University of California System at #1) and over 1,400 new patents granted in 2019. Trailing California is Massachusetts, home to the Massachusetts Institute of Technology (359 patents granted) and Harvard University (159).
Internationally, South Korean universities were granted the most patents (477), but the University of Tsinghua in Beijing proved to be the most innovative school outside the US, with 295 patents granted.
Just what types of patents are being granted to colleges and universities? Medical and Lab Equipment was the most common patent design class granted both nationally and abroad, with Plant patents the second-most common. In the US, a significant number of patents were also granted in Communications and Energy classes.
Related: How to Make the Most of an Undergraduate Business Degree
Learn more in the infographic below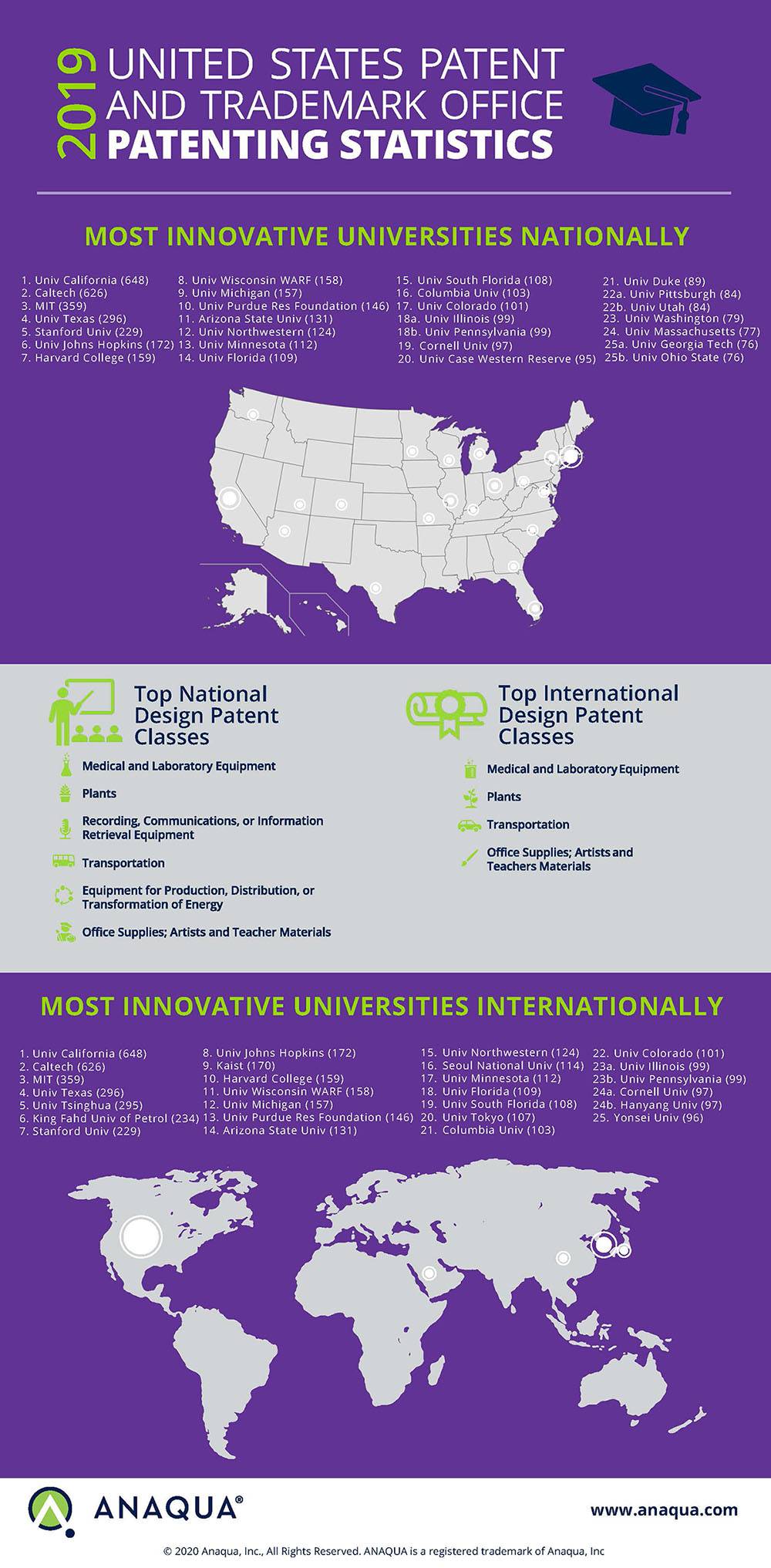 Check out our Business section for more advice, and start looking for your best-fit Business program with our College Search tool.