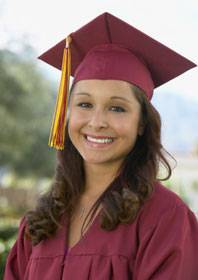 Although National Hispanic-Serving Institutions Week was celebrated during the week of September 16-22, 2012, its efforts and importance are still worth noting. This significant week also overlaps with Hispanic Heritage Month.
The advance to support Hispanic-Serving Institutions was started in the early 1980s to bring attention to the importance of Hispanic enrollment in postsecondary education.
In a presidential proclamation on September 14, 2012, Barack Obama stated his support, saying that National Hispanic-Serving Week was important and should be celebrated by all. Obama states in his proclamation, "With a quality education, a child of any race, faith, or station in life can overcome any barriers to achieve his or her dreams." He encourages all people of the United States to observe this special week with programs and activities.
This year, the College of Mount Saint Vincent decided to join President Obama in celebrating National Hispanic-Serving Institutions Week. The College of Mount Saint Vincent is a Catholic, ecumenical liberal arts college located in New York. It is a federally selected Hispanic and Minority Serving Institution. The College of Mount Saint Vincent has the highest graduation rate for Latino students in science, technology, engineering, and math (STEM) in the United States. They have produced extremely successful graduates who have gone out into the world with confidence.
The College of Mount Saint Vincent wasn't the only college to participate in National HSI week. California State University, Long Beach; Our Lady of the Lake University; University of Texas, El Paso; California State Polytechnic University, Pomona; and Pasadena City College are all institutions that have participated in National Hispanic-Serving Institutions Week by increasing opportunities for Hispanic students around the country.
According to a post on the AAUW blog, over 300 colleges and universities meet the definition for Hispanic-Serving Institutions in 2010-2011. This June, the U.S. Department of Education gave over $12 million funds to 19 different educational institutions. In part because of these funds, many HSIs have helped to increase support for Hispanic students all throughout college.
Why is National Hispanic-Serving Institution Week important?
National Hispanic-Serving Institutions Week is a celebration that brings light to the importance and influence that Hispanic-Serving Institutions (HSIs) have had in the United States. HSIs may only represent 9% of all nonprofit colleges and universities, but these institutions serve over half of all Hispanic students in the country. It is important to recognize these institutions because they have made a contribution, and so have their graduates.
Why should we all celebrate National Hispanic-Serving Institution Week?
Even if we are not Hispanic, celebrating this week is important. This week commemorates diversity and how every person should obtain equal opportunities while in college. According to AAUW, the institutions involved in improving Hispanic enrollment in colleges around the country are working hard to improve the access that Hispanic students have to education. By doing this, they are improving equality for students who were in the past underserved and ignored in postsecondary education.