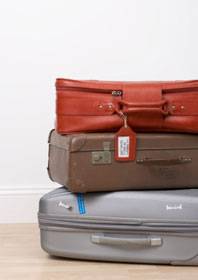 Studying abroad can be the most rewarding and exciting time of your college education. The planning process, however, can also be quite stressful. If you are enrolled at a large public university, this process might require a bit more legwork on your end, depending on how the study abroad office at your school is organized. Additionally, if you have your heart set on attending school for a semester or two in a country or city that is less traveled, you may have to go outside the programs your school offers in order to do so. Fear not, though, because the end result of all your hard work will be worth it.
There is a lot to think about when studying abroad, and a large public university might not have all the resources to give you one-on-one attention at all times. Start by going to your school's study abroad office and setting up an appointment to talk with an advisor about where you would like to travel. Explore your options for taking classes at an American university, a foreign university, or completing an internship for credit. Talk to advisors and professors to make sure the classes you want to take abroad will transfer back to your home university for credit towards your degree.
There is also the financial aid factor to consider. Making sure your financial aid transfers to your study abroad program can be a lengthy process, requiring multiple appointments and signatures if your school is dealing with thousands of students with the same issues. Additionally, if you find out that your federal, institutional, or private aid does not continue while you are studying abroad, you may need to consider taking out a loan or seeing what your other options are, such as scholarships.
Many large public universities don't have the resources to take care of figuring out all the administrative details required for you to study abroad or return from study abroad. This means you'll have to be diligent about figuring out these details independently. Questions to consider for your return could be How do I sign up for classes for my return semester while abroad? How do I arrange housing for my return semester? Will my financial aid automatically start again when I return? And more. (The study abroad office might have a checklist of questions to consider, and/or they can put you in touch with students who have traveled abroad already so you might ask your questions of them.)
Choosing to study abroad is not a decision you should take lightly, because the culture change can be more apparent than you may think before your departure. If there is a language barrier, you may want to consider brushing up on the given language so that you are not completely lost when you are trying to get around your new city. If you decide to embark on the journey to study abroad, travel as much as you can and take advantage of unique opportunities while there, because it truly is a once in a lifetime experience!