Have you always dreamed of being an iconic actor or an influential political leader? How about being an entrepreneur or the next great inventor? The following prominent college graduates have all made a powerful impact in their respected field and all are products of public colleges and universities. Prepare to be inspired to create your own future success story!
These political figures have gone down in history for the influence they've had on the country.
Former U.S. President Gerald Ford attended the University of Michigan—Ann Arbor where he played football and graduated with a B.A. in economics in 1935.
Arnold Schwarzenegger, actor and former Governor of California, graduated from the University of Wisconsin—Superior in 1979 after studying international marketing of fitness and business administration.
For the future talk-show hosts out there, these names might strike up some inspiration.
Jon Stewart, television personality and host of The Daily Show on Comedy Central, graduated from The College of William and Mary in 1984 with a degree in psychology.
Oprah Winfrey, known for The Oprah Winfrey Show as well as multiple other media endeavors, graduated from Tennessee State University where she studied communication.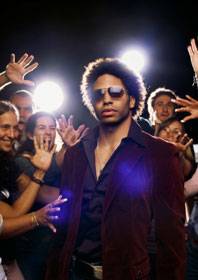 If your dreams involve being center stage, check out the alma maters of these actors and actresses.
Rachel McAdams, the Canadian actress best known for her roles in The Notebook and Sherlock Holmes, is a graduate of York University in Toronto, Ontario, Canada. She earned a B.F.A. in the theater program in 2001.
Tina Fey, a comedic actress and writer, is a graduate of the University of Virginia. She studied playwriting and acting and earned a B.A. in drama in 1992.
Matthew McConaughey, an actor in a number of comedies and dramas, graduated from the University of Texas at Austin in 1993 with his B.S. in radio/television/film from the College of Communication.
Would you rather be known for being the mind behind a widely successful operation? If so, these people's success stories will get you brainstorming.
Larry Page, co-founder of Google, graduated University of Michigan—Ann Arbor with a B.S. in computer engineering.
Jeff Taylor, founder of the employment website Monster.com, graduated from the University of Massachusetts—Amherst in 2001.
Whatever your goals may be upon graduating college, know that a public education can help get you there. Pursue a major you are interested in because it could lead to a career doing something you love and may even land you on a list of notable alumni from your future alma mater!